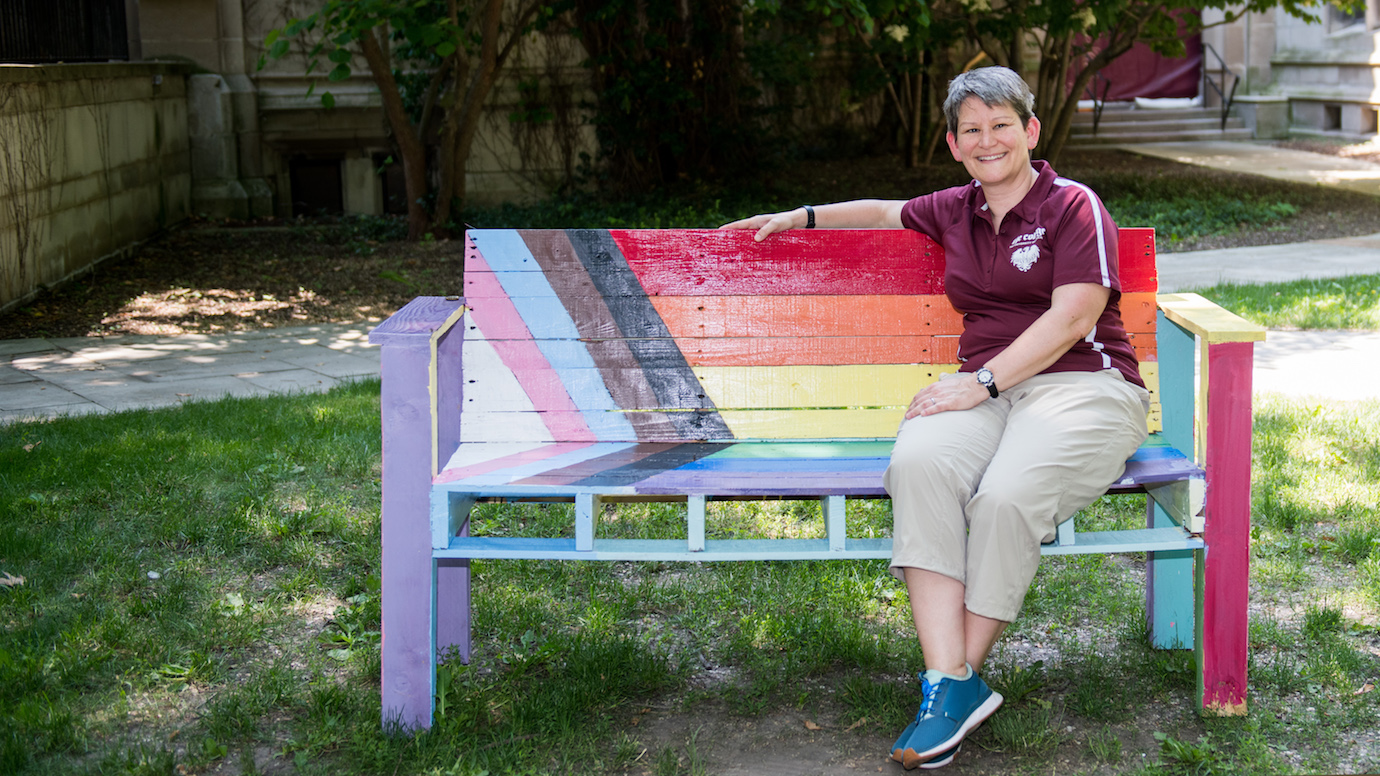 Three decades of an advocate for inclusion in UChicago student mentoring
Editor's Note: This story is part of "Meet a UChicagoan," a regular series focused on the people who make UCicago a distinct intellectual community. Read about the others here.
In 1987, Kathy Forde met his future wife at a comedy show in the suburb of DeKalb, Illinois. Their relationship history was typical in many ways: they dated, they had a house and dogs together, and they got married.
Yet when she was an academic advisor for the University of Chicago in the late 1990s and early 2000s, Forde realized her experience resonated with LGBTQ students in ways she didn't. planned – as a valuable glimpse into what life might be like after graduation. for college undergraduates.
"My wife Yvonne and I used to say, 'We're the most boring people around,' said Forde, Senior Associate Dean of Students and Director of Academic Council at the College. "We're part of our community and we go to work, but we're not doing anything super exciting. But oddly, that's what the students mostly wanted to hear.
Twenty years ago, Forde launched what is now called the LGBTQ Student Life Office Mentorship Program at UChicago, matching LGBTQ students with LGBTQ teachers through regular one-on-one meetings and group outings, and connecting students with valuable tips and resources.
Diana Doty, AB'02, was one of the program's first student mentees. Originally from a rural town with no other queer adults in her life, she graduated in 2000 as a third-year student. What drew her to mentoring, she said, was simply having someone she could be "all of herself" with.
"My experience in the program was charming, warm and so remarkably important to me, but also so surprisingly mundane," she said. "Most of the time my mentor and I would have coffee every two weeks and get to know each other. What I learned was the lesson I needed the most: Gay adults can build a life of love and joy. It sounds so simple, but it changed my life.
Doty continued to work as an Activity Resource Coordinator with the Center for Leadership and Involvement until 2006 and served as a mentor in the "pay it forward" program.
The program is still going strong today and is one of the many ways Forde has had a significant impact on the UChicago community during his three decades at university. Other accomplishments include helping establish the Center for Diversity + Inclusion and earning accolades for his leadership in diversity and his work with academic-athletes.
In her current role, Forde works with a team of academic advisors and deans who provide support to undergraduate students. But ask her all she's accomplished, and she hastens to give her colleagues the bulk of the credit. The people of UCicago and their willingness to support students at every opportunity, said Forde, are the reasons she has been here for so long.
"In our office there is a certain level of trust," she said. "There is this knowledge that we all really want the best for students, and we are all working together in different ways to make it happen."