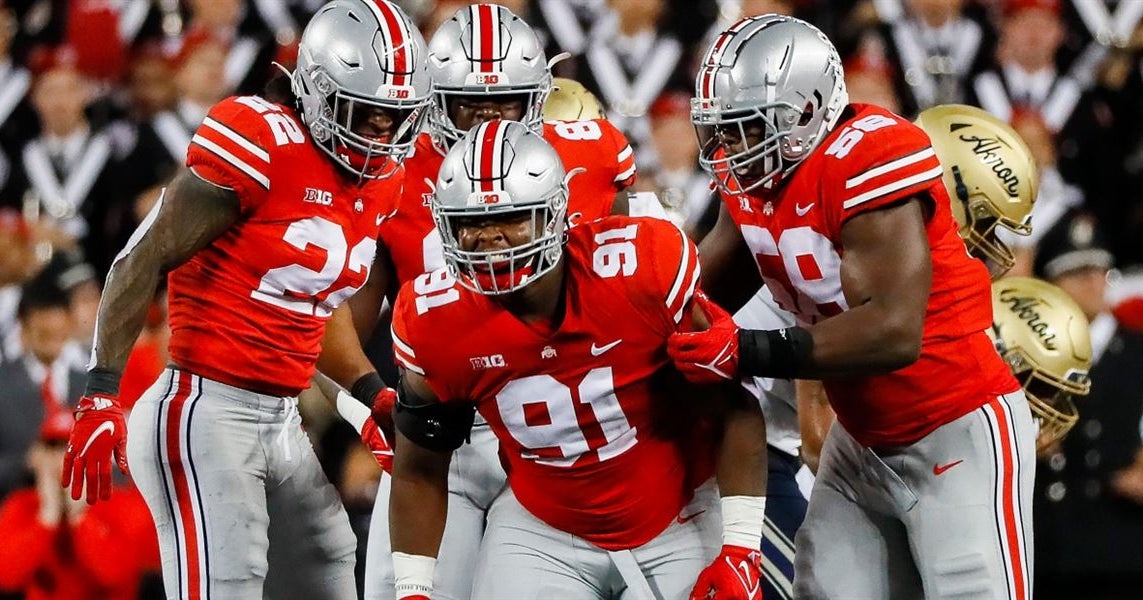 The bucket covers the generational gap
Man, that was kinda normal, right?
Of course, there were some really weird things, like K'Vaughn Pope leaving the team and dropping an "F Ohio State" on Twitter in the second quarter. I've never seen this before and it's really a window into the turmoil unfolding in a program that's already overloaded with players due to the COVID Mulligan of the Year that has brought so many players back to- beyond the limit of 85 scholarships.
We'll get to that, but the story tonight was that OSU crushed a bad team by a good margin, gave up less than 10 points, and generally looked like, well, OHIO STATE again. Our D line crippled a lesser team, we returned the ball, our offense was massively explosive and we saw a ton of saves making big plays too. Other than Pope's release of Jerry Maguire, it was pleasantly normal.
But obviously there's a lot of boiling below the surface, a mix of old and new, the struggle to bring this team up to Ohio State standards, and the nebulous situation surrounding the game calling for defense. And that's before we get to the debuts of two highly touted quarterbacks that have been very successful and will only stoke the fires of a lingering quarterback controversy over the state of Ohio.
So let's go, okay? Bucket of bullets time, BAY BAY!
** Bucknuts subscribers: To read the rest of the Bucket: Follow this link
** GREAT DEAL to become a subscriber: follow this link