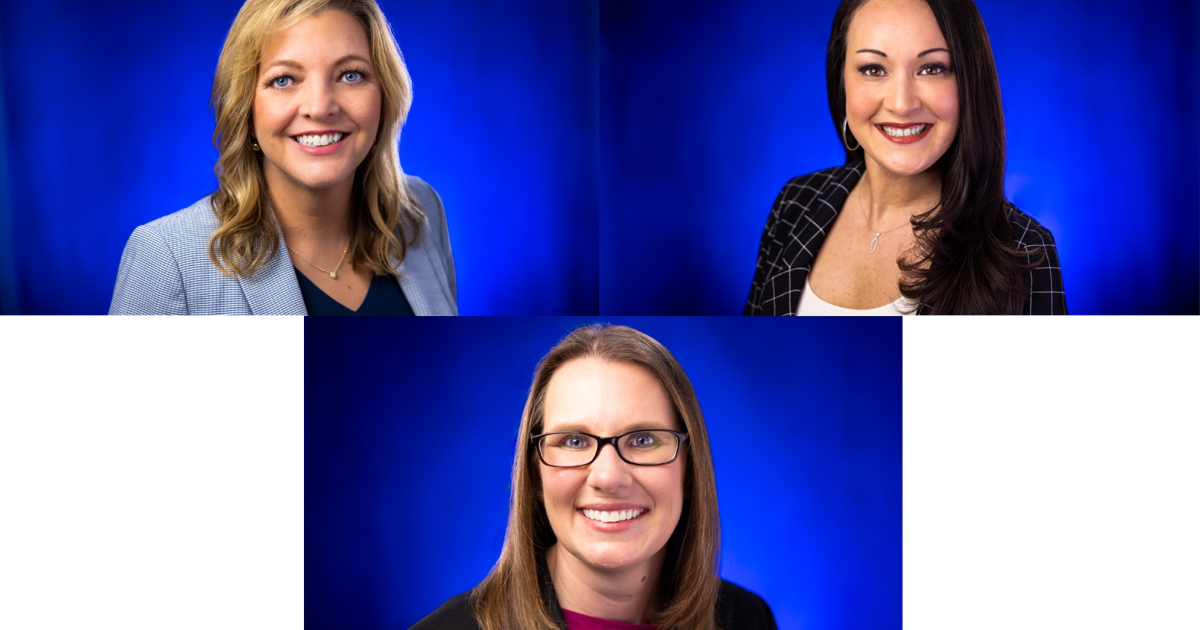 Principals appointed in 3 county schools | Features
Williamson County Schools announced a trio of major moves this week.
Discovery Virtual Principal Dr. Kari Miller has been selected to lead Bethesda Elementary, Scales Elementary Vice-Principal Dr. Shelley Kofahl has been named the new Principal of Westwood Elementary School and Vice-Principal of Woodland Middle, Dr. Marisa Block, has been promoted to Director.
They will all step into their new roles on July 1.
Dr. Kari Miller
Miller will replace Jill Justus, who has been chosen to open a new school in the Spring Hill area.
"Kari has a wealth of educational knowledge and practices that she will use to continue the success that Bethesda has enjoyed," said WCS Superintendent Jason Golden. "She and Jill will work closely together to ensure the transition is seamless for staff and families."
Miller joined WCS in 2010 as principal of College Grove Elementary. She has also served as Principal of Hillsboro School and Mill Creek Middle, as well as Director of the District's Center for Entrepreneurship and Innovation.
Prior to joining WCS, she was a K-8 teacher and administrator in California.
"It has been an amazing experience leading Discovery Virtual K-8 School and WCS Online Elementary during the pandemic," Miller said. "As Discovery Virtual draws to a close, I am thrilled to build new relationships with the wonderful students, families, and staff at Bethesda Elementary. Bethesda is a special place, and I feel so lucky to join this amazing school community.
Miller earned a bachelor's degree in planning and development from the University of Southern California, a master's degree in education from Pepperdine University, and a doctorate in education in assessment, learning, and school improvement from Middle Tennessee State University.
Dr. Shelley Kofahl
Golden introduced Kofahl to Westwood faculty and staff on Tuesday. She will replace Jill Hunt, who has accepted a position in another school district.
"Shelley is an energetic and driven leader who is committed to her students, staff and school community," Golden said. "She is the right person to lead Westwood."
Kofahl joined WCS in 2005 and served as an elementary teacher at Heritage, Longview, and Hillsboro before being named vice-principal at Allendale Elementary. She held this position for five years and served as Assistant Manager at Scales for the past two years.
"It has been my privilege to serve the communities of Spring Hill and Brentwood as a teacher and vice principal for the past 15 years," she said. "I am extremely honored to be chosen as the next principal of such a special school. I look forward to partnering with the faculty, staff and families of Westwood in continuing to build an exceptional learning community for our students.
Kofahl earned a bachelor's degree in elementary education from Southeastern University, a master's degree in administration and supervision from Middle Tennessee State University, and a doctorate in education in leadership and professional practice from Trevecca Nazarene University.
Dr Marisa Block
Golden announced to faculty and staff on May 25 that Block would lead the school next year.
Block will take the reins from Dr. Pat Boyd, who is moving to central office to lead professional development for schools in Williamson County.
"Marisa is an experienced educator and administrator with nearly two decades of experience," Golden said. "She has proven to be an invaluable member of the Woodland leadership team, and I am confident that she will continue the great work that is going on in the Woodland school community."
Block has served as Deputy Director of WMS for the past three years.
Prior to joining WCS, she taught Spanish for seven years and served as a school administrator for eight years, all in the Charter Oak Unified School District in Covina, California.
"It has been incredibly rewarding serving the Woodland community for the past three years, and I am honored to have been chosen as Woodland's next director," she said. "I am grateful to take the reins from Dr. Boyd, and am thrilled to lead our dedicated staff in our pursuit of creating an environment that consistently supports student growth and success."
Block received a bachelor's degree in Spanish from Whittier College, a master's degree in education and a doctorate in education in organizational leadership, both from the University of La Verne.