ODA will create a new icon for buenos aires with its landscaped workspace
oda comes to argentina
ODA announces the unveiling of its first large-scale mixed-use project in buenos aires, dubbed "paseo gigena". the project marks the conversion of a decaying parking structure into a public park and a 'class A' office building – the concrete shell will be replaced by cafes, restaurants, retail, a street promenade air, offices and sheltered parking.
located between the hippodrome and the popular park 'el rosedal de palermo', paseo gigena will act as a new emblematic civic space and an important point of connectivity for the city, again connecting the area that is today divided by this land .
visualizations by secchi smith
an organically eroded shape
with its development in buenos aires, the architects of oda and studio asenson are taking advantage of the unique location along the active park. the adaptive reuse project completes the park loop, going up the green path on the side of the building to the landscaped roof and down the other side, again connecting to the park.
the roof takes shape as a continuation of the public park, completed by a commercial brewery, as well as private terraces for office tenants, positioning the project as a key juxtaposition of the public and private sectors, unified by nature. the striking glass facade acts as a mirror to the sky and the verdant surroundings, creating organic curves that erode the edges of the existing parking structure.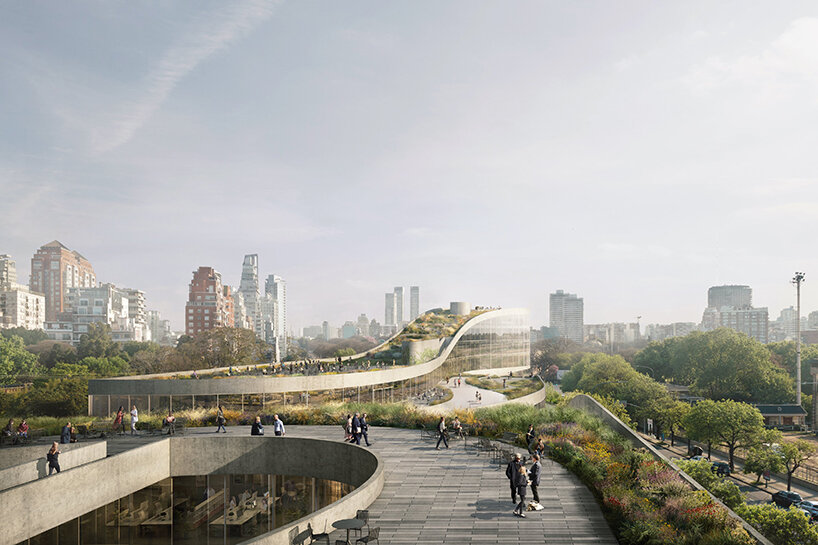 sustainable reuse in buenos aires
this sustainable design from ODA recycles 80% of the original structure to create a 160,000 square foot building that connects the two previously separated buenos aires neighborhoods. gigena will include more than 40,000 square feet of public terrace and open green spaces with pedestrian paths and a 250-space parking lot. The quintessential workplace and meeting place, the building offers 360-degree views with easy access to the main highway, making it an easy place to travel and a popular destination.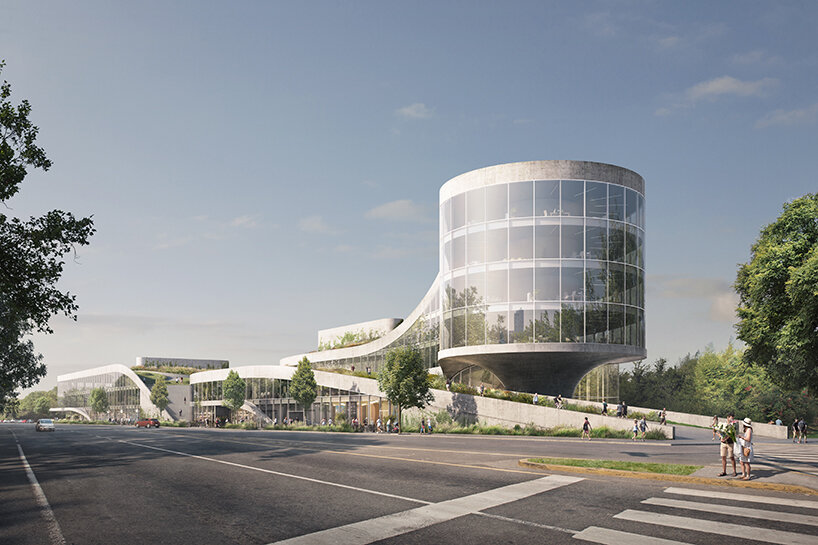 the landscaped roof marks a fluid continuation of the surrounding park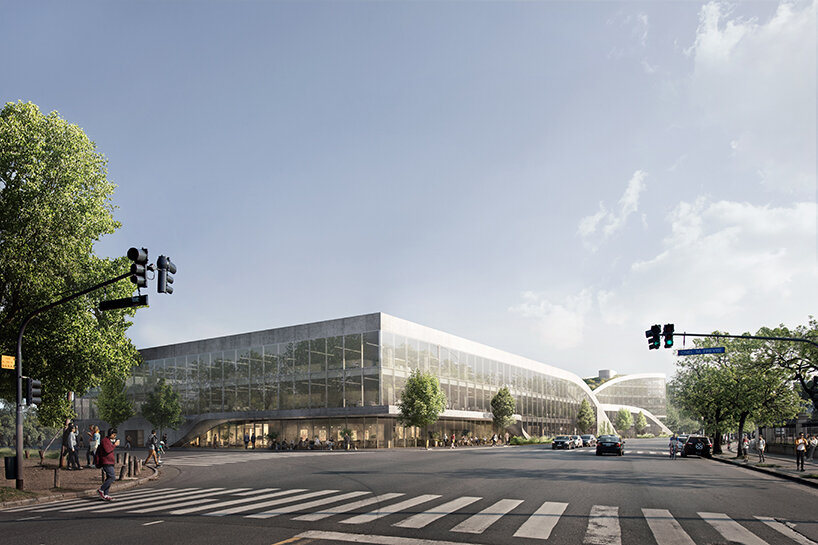 the project reuses 80% of an existing parking structure