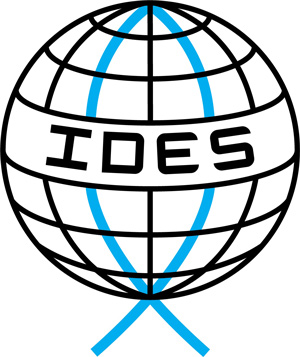 Noblesville nonprofit sends 500,000 meals to Ukrainian refugees – Hamilton County Reporter
Second round of food aid brings total number of meals to 1 million
By EMMA QUASNY
[email protected]
International Disaster Emergency Service, IDES, is a non-profit organization located in Noblesville whose mission is to meet the physical and spiritual needs of suffering people around the world. The organization's five focus areas are disaster relief, hunger relief, medical care, community development, evangelism, and discipleship.
One of the organization's main projects, GAP (God Always ProvIDES), recently sent two additional shipping containers containing more than 500,000 meals to Ukrainian refugees. After shipping the first 500,000 on March 31, that brings the total to one million meals.
The purpose of the GAP program is to provide nutritious meals to people in various regions or in certain situations. Since 2010, this volunteer-based program has packed and shipped 10 million meals around the world. These meals provide nourishment, minerals and vitamins to people in starvation situations where food is scarce or unable to fully receive food.
While IDES was established 50 years ago, GAP Director Jody England said the GAP program was launched in light of the 2010 Haiti earthquake and has grown steadily ever since. .
"Over the past 12 years [GAP] slowly increased, in terms of annual GAP meal production," England said. "Last year we packed, at one point, eight million meals in the calendar year."
These meals are never meant to be a continuous source of nourishment, but rather to help people in times of crisis where they can satisfy that momentary need.
"It's definitely one of those situations where we provide them with a meal that will provide them with nutrition and enable them to progress from there," England said.
Youth groups, community groups, schools, families and others donate their time and funding to provide these meals to those in need. IDES has partnerships across the United States where volunteers can contribute their time and money to packing these meals.
IDES worked with new and old partners in 12 different countries around Ukraine to provide food and transport to Ukrainian refugees. IDES Director of International Assistance, Randy Jones, said these partnerships are helpful in expanding their services globally.
"Having these people on the ground really helps pave the way for what we're doing today and everything the next few months have in store for us," Jones said.
These partnerships allow IDES to impact people all over the world. In addition to the GAP program, IDES has helped the United States provide disaster relief in Kentucky and Iowa following recent tornadoes that affected those living there. Along with volunteers, they provide resources and the construction of new housing to those in need.
Global and US partnerships are important to IDES so they can find ways to deliver to everyone. IDES Executive Director David Stine explained that the organization's partnerships go through a thorough vetting process to confirm their authenticity.
"They need to have US credentials and means that we can check to make sure they're legit," Stine said. "We also check through national government verification…that they are not on any watchlists or anything like that to make sure aid and resources are going to go exactly where they are supposed to. to go."
IDES continues to help those in need by preparing for the worst but hoping for the best. Through partnerships and volunteers around the world, IDES is able to expand its mission and help all those in need. To learn more about what IDES does or ways to volunteer with this nonprofit, visit IDES.org or check out their Facebook page.