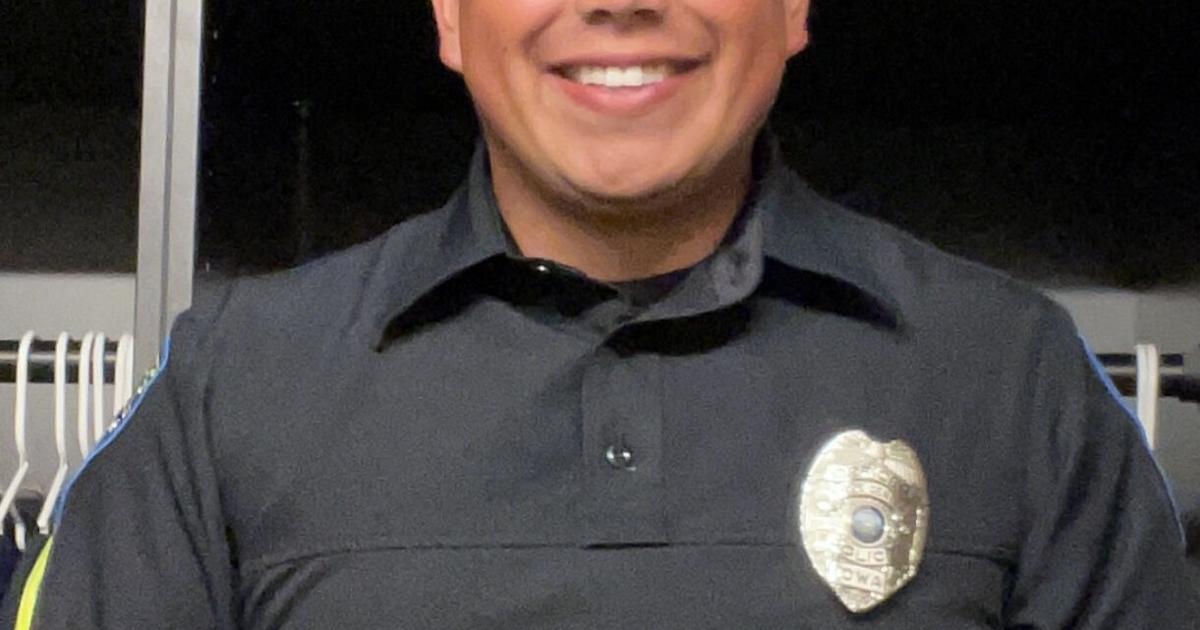 Martinez: Finding a 'land of opportunity' here | Opinion
Growing up, I always heard that the United States was known as the "land of opportunity"; it took me 30 years to understand the whole meaning behind it.
I am a first generation immigrant. About 27 years ago, my mom and dad decided that in order for my sister and I to have a better life, we had to move to the United States. We settled in northwest Iowa and I graduated from Sioux Center High School in 2009. I continued my education at Western Iowa Tech Community College in Sioux City where I earned a degree in automotive.
After living in Sioux City for a few years, my wife and I decided to move back to Sioux Center because we knew it was a perfect place to raise a family. Once we settled into Sioux Center, I realized I wanted to do something different and give back to the country I grew up in, so I joined the Iowa National Guard. After my return from training, I felt the desire to also serve my local community. I heard the Sioux Center Fire Department is looking for volunteers. I applied and was accepted into the fire department. I quickly realized that there was a need for a Spanish speaker for many of our calls, and I found it satisfying to be able to help those in need.
When my wife told me about a police officer job opening in the city of Sioux Center, I decided to apply. Just weeks after applying, I was standing in front of the mayor, being sworn in. Fast forward now nearly two years, I have realized that I have been truly blessed with many opportunities. I really feel that this professional field is my calling.
When you ask the average person what comes to mind when they hear the word police, many think of things like 'jail', 'tickets' and 'handcuffs'. In my time so far in this work, it has made me realize that while this is partially true, this work includes so much more than that. It is not uncommon for the public to see us in the community at sporting events, youth group nights and at local schools. When I accepted this position, I said to myself that I wanted to make a difference, and to date, I am very satisfied with what I have achieved so far. I've helped people fill out job applications, get information on how to apply for a driver's license, or even set up utilities with the city. I'm here to serve the public, so don't be afraid to ask if you need anything.
Our demographics at Sioux Center are changing, and changing rapidly. I take this opportunity to encourage young people to learn from those around us and to keep an open mind. I recently learned that the Sioux Center Public Library is running Spanish classes and I'm very happy to hear that it's going well.
I would also like to encourage the young Hispanic population to look into career areas that are struggling due to the need for a Spanish-speaking employee. Get out of your comfort zone and try your luck. Never doubt yourself; the opportunities are there!
Agustin "Augie" Martinez is a police officer at the City of Sioux Center.