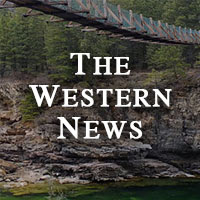 Larry Ford Cripe, 79 | western news
Larry Ford Cripe, 79, died March 27, 2022 of natural causes at his home in Troy.
He was born to Ford and Edith Cripe on February 17, 1943 in Bonners Ferry, Idaho.
Larry graduated from Troy High School before attending the University of Montana, where he double majored in English and Journalism with honors.
He worked for two years in Spanish Harlem for the Domestic Peace Corps before going to Argentina on a journalism scholarship, where he worked for the Associated Press.
In 1968, Larry worked as a student coordinator for Robert Kennedy's presidential campaign. Later he returned to Montana where he worked in logging and real estate.
Throughout his life he continued to write. Larry was an active member of the Troy community. He was enthused by his many passions, including photography, journalism, fishing, and guitar.
His parents predeceased him; one sister, Carol; brother in law; Arthur; and a little brother.
Larry is survived by his children, Aubrey Desfosses (Charlie) and Owen Cripe; grandchildren, Taffy, Katia and Connor; one sister, Kathy; and several nieces and nephews.
The family is planning service at a later date. Arrangements are through Schnackenberg Funeral Home in Libby. Online condolences and memories can be shared at www.schnackenbergfh.com.