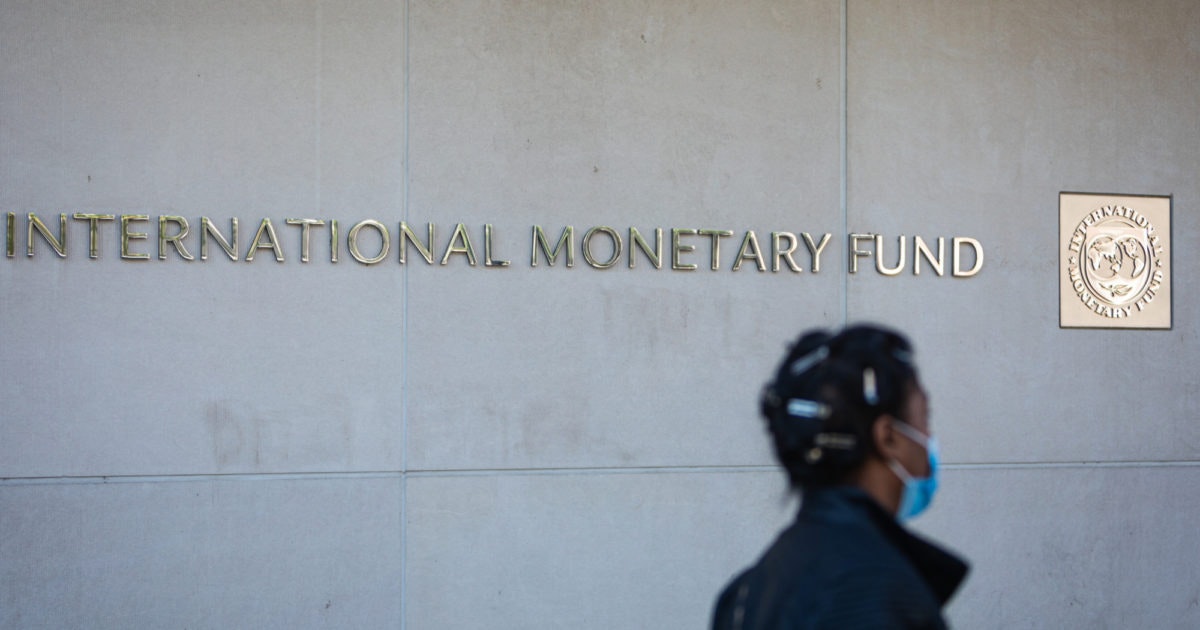 IMF COVID-19 emergency loans: A four-way view…
Cameroon's health sector is one of the most underfunded in Africa. Two-thirds
of total health expenditure in the country comes from people seeking treatment – ​​double the regional average – and studies have shown that the majority of families do not seek treatment because the costs are too high. The country also lacks a social safety net and nine out of 10 workers are employed in the informal economy.
The COVID-19 pandemic has made it urgent to increase funding for health centers and support for people who have lost their income. In April 2020, the Minister of Health announcement
a response plan of 58 billion XAF (105 million US dollars) and on May 4 the IMF approved a $256 million emergency loan to help finance it. In October, the IMF approved a second $156 million loan to fund a stronger three-year US$825 million program to support the country's health system and help businesses and households affected by the pandemic.
As part of the May loan, the Cameroonian government promised
use funds transparently and commit to publishing semi-annual reports on COVID-19 related expenditures; commission an independent audit; and publish "documents relating to the results of public procurement and [beneficial ownership information] companies have won contracts.
From the start, virtually no public information has been provided regarding government spending related to COVID-19. Health centers have made urgent appeals for support from a health emergency fund to which they have paid 10% of their income since 1993, according to medical personnel interviewed by Human Rights Watch from various regions in April and May, but said they received no support. The government does not publish any information about the fund and did not respond to a letter from Human Rights Watch about it. President established
a second solidarity fund and appealed to private companies and citizens to contribute to it, but this fund was also not transparent.
In interviews
with Human Rights Watch, medical staff reported shortages of basic hospital supplies, including thermometers, disinfectants and medicines, as well as ventilators and oxygen, and protective equipment for doctors and nurses, such as masks, gloves and goggles. Doctor said
his hospital only received 12 masks, 20 boxes of gloves and four full-face gowns for his 50 employees until the 10 medical facilities in his district finally received a combined total of 10 million CFA francs ($17,000). in August.
People who lost their jobs or wages to the pandemic told Human Rights Watch they received little or nothing to stave off hunger. A woman, who works as a secretary at a hotel in Douala and now earns a third of her usual salary, said in December she was struggling to pay for her children's food, school fees and other costs, saying, "The state didn't It helped us. Another woman, an events manager at a hotel whose salary was cut, said she had to ask her brother to look after her two children because she could no longer afford it. The two women worked in hotels that the government had requisitioned between March and May to house people who may have been exposed to COVID-19.
Based on more than a dozen interviews conducted by Human Rights Watch, the hotels received only very partial, if any, compensation for their costs, which added financial pressure at a time when the he industry was already grappling with pandemic-related restrictions resulting in layoffs and steep pay cuts. The government has not released any information regarding its contracts with these hotels or its reimbursements.
After public pressure, the Ministry of Health, citing "the urgency of transparency", published
a two-page statement on July 29 on how he spent approximately 22 billion FCA ($40 million), which he said was his total expenditure to respond to COVID-19 over the previous five months . It only included vague categories that offer no real possibility for the public to check. In its letter, the IMF said the finance ministry is preparing a report on its COVID-19-related spending, which it expects the government to share "in the short term."
Before the IMF approved a second emergency loan, it asked the government to change its rules to allow it to publish information on the beneficial owners of companies that have been awarded contracts, and to publish "the backlog of all COVID-19 related contracts awarded since May 4, including beneficial ownership.' In a positive move, in October the government issued a circular require companies to include beneficial ownership information in their contract bids and make it mandatory to add this information to a national register once a contract is awarded.
In practice, however, the government never uploaded this information to a central database. Instead, he product a list of names of companies that were awarded contracts, beneficial owners and contract amount, but there is no link to this document on any government website. The only link seems to be on page 47 of an IMF loan agreement. Additionally, for almost all companies, only one beneficial owner is listed, making it highly unlikely that the information is complete.
The government has not published the contracts themselves, and the IMF has revised – it says "clarified" – the terms of the November agreement loan agreement to no longer force the government to do so. With regard to the commitment to carry out an independent audit, the State agency, the Supreme State Control of Cameroon (CONSUPE), has would have
launched an audit and the Minister of Finance called
tenders for an independent audit.