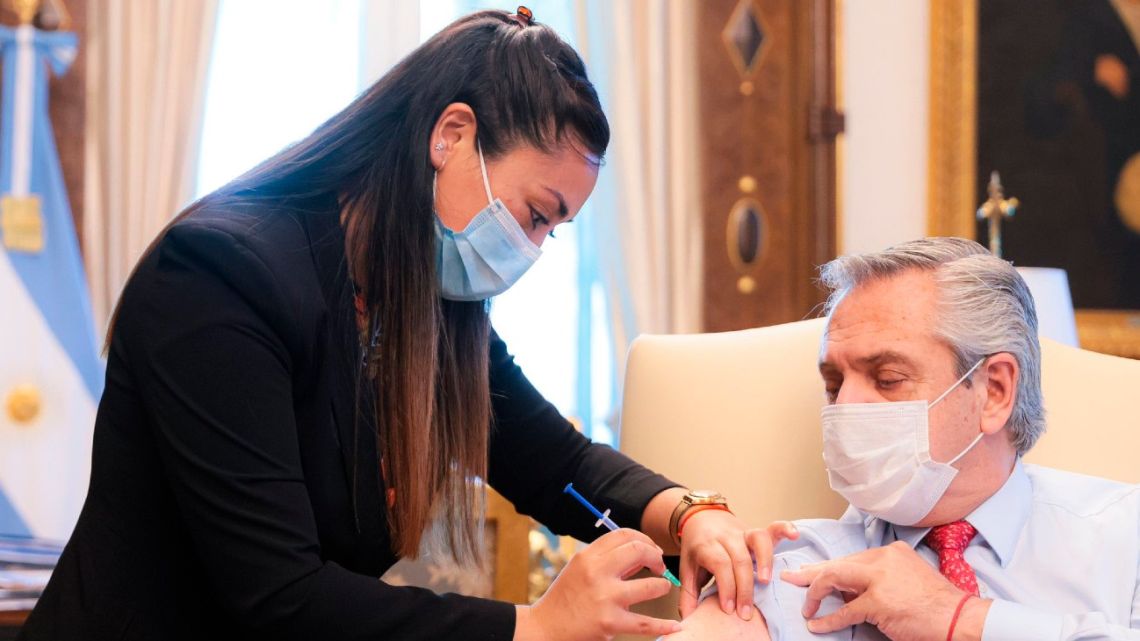 Hours of Buenos Aires | President Alberto Fernández receives third dose of Sputnik V vaccine
President Alberto Fernández was vaccinated on Monday with a third dose of Sputnik V against Covid-19, almost nine months after his last vaccine.
Sharing a photograph of the moment on social networks, the Peronist leader called on citizens to follow suit in order to "perpetuate this epidemiological situation".
"It is important that we finish all our vaccinations and that we give ourselves reminders to maintain this epidemiological situation and continue to grow [economically]. Do not hesitate, get vaccinated, "said the head of state in a post on Twitter.
Infections and deaths have declined significantly since the peak of the pandemic in April, although they have increased slightly in the past two weeks. Authorities on Monday confirmed 2,477 confirmed cases and 34 deaths in the previous 24 hours.
Fernández, 62, received a booster shot in his office at Casa Rosada around 7:30 p.m. The inoculation was confirmed by the Presidential Medical Unit, which issued a statement announcing the news signed by its director Federico Saavedra.
The president received his first dose of Sputnik V on January 21 at the Nacional Profesor Alejandro Posadas hospital and the second on February 11.
Health authorities have recommended vaccination against Covid-19 for all people in Argentina over the age of three. Adults over 50 have already started receiving a third booster dose.
Argentina, with 45 million inhabitants, has recorded 5.34 million cases and 116,646 deaths from Covid-19 since the start of the pandemic. According to data from the Ministry of Health, 67.57 percent of the population has already received two doses, while 20 percent have received a first dose but have not been fully immunized.
– SCHEDULES / AFP / NA