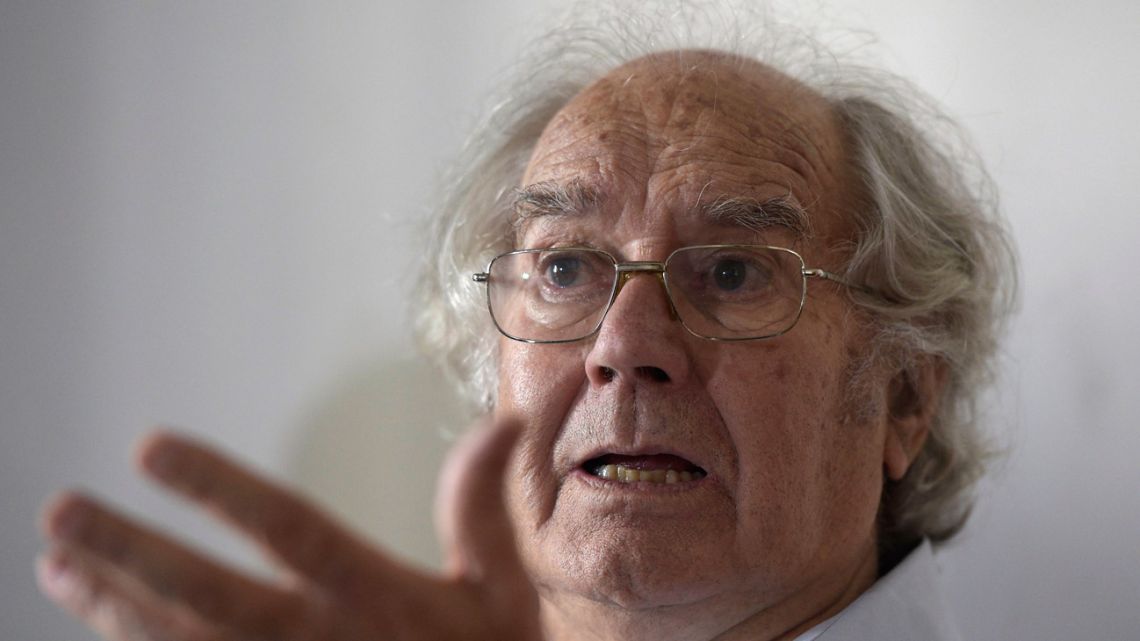 Hours of Buenos Aires | Nobel laureate Adolfo Pérez Esquivel released from hospital after stroke
Adolfo Pérez Esquivel, human rights activist and Nobel Peace Prize winner, was released from hospital following a minor stroke, his family announced Tuesday evening.
The 90-year-old Argentinian was rushed to hospital in the resort town of Mar del Plata on Saturday following a health problem.
Doctors performed tests, including an MRI, but said he was stable.
"Adolfo has already been released and is traveling to Buenos Aires to continue his recovery," his family said on social media.
An official medical report said he had had an ischemic stroke, caused by a temporary blockage of blood flow to the brain.
Born in the district of San Telmo in Buenos Aires, Pérez Esquivel had since his youth campaigned against violence and in favor of the most marginalized in society.
He spent 14 months in prison and 14 months on probation. It was during this time that he received the Nobel Prize, a fact that caused perplexity and irritation among the generals of the regime, who were convicted years later for their systematic plan to eliminate and do disappear the opponents.
"Institutionalized violence, misery and oppression enshrine a social order that benefits a few: the rich get richer at the expense of the poor get poorer," he said when awarding the Nobel Prize in 1980.
Pérez Esquivel is the son of a Spanish immigrant father from Galicia and a mother of indigenous origin from the province of Corrientes. He is a self-proclaimed admirer of Mahatma Ghandi and Martin Luther King.
In addition to his imprisonment, there was also an assassination attempt against his life during the time of the dictatorship.
"Two days after the announcement of the Nobel Prize, we were on our way with my son Leonardo to go to SERPAJ, and some people showed up with guns in hand to kill us. My son accelerated the car and luckily he there was a cab that stepped in and saved our lives, "he said.
In a recent interview, he denounced the global growth of the far right: "It is worrying. They are totalitarian movements or philo-Nazi groups. It is primarily due to a lack of memory."
Pérez Esquivel is one of five Argentines to have received a Nobel Prize.