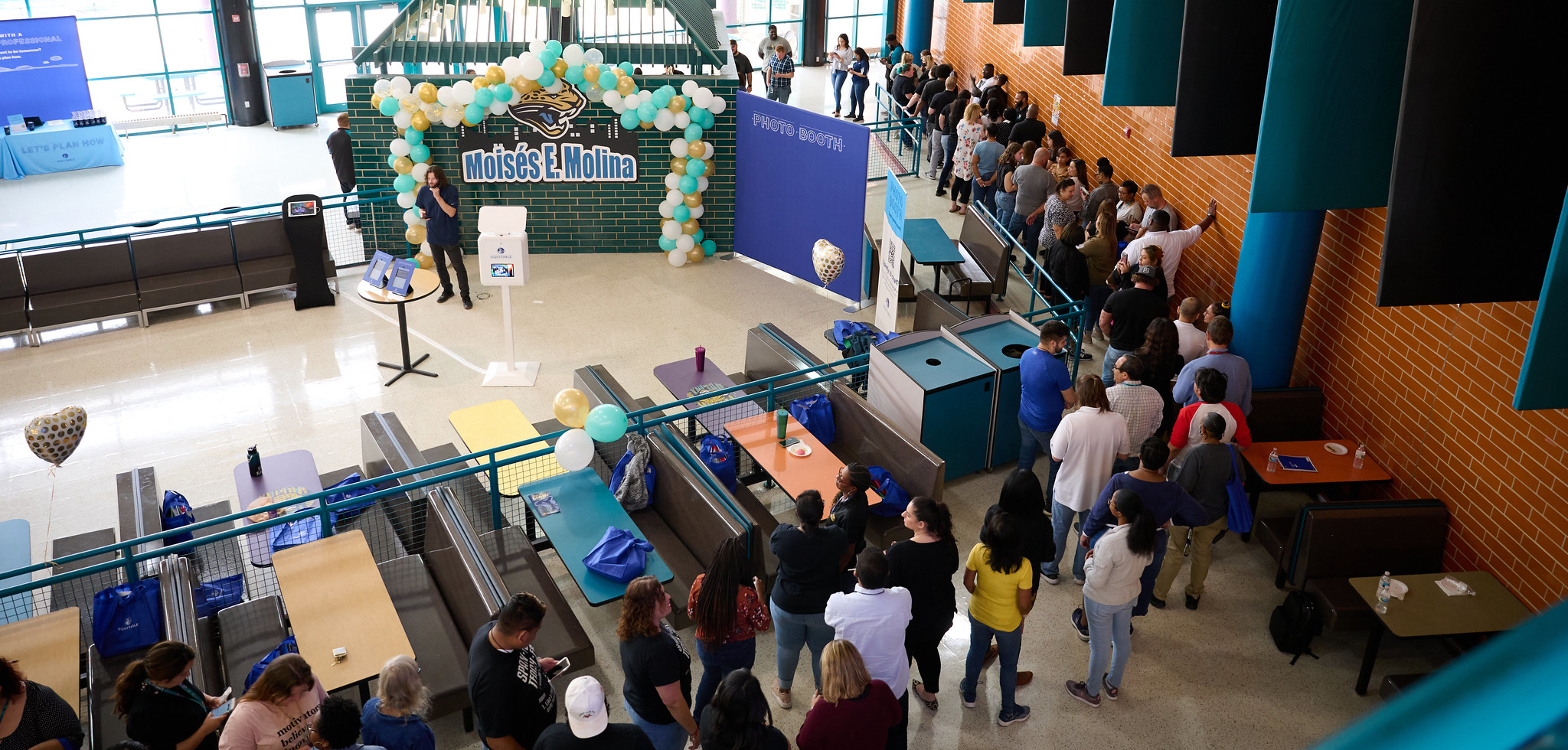 Equitable Hosts Teacher Appreciation Event at Molina High School
Equitable – a financial services company – sponsored the back-to-school activation at Molina High School to honor and thank teachers for their unwavering dedication to students.
The luncheon, held at Molina High School cafeteria on October 7, sponsors teacher-focused appreciation events for schools across the country and chose Molina as its first recipient in Texas.
"It's personal because almost 18 years ago I was a teacher here," said Jacob Nunez at Molina High School. "Teachers need to know that they are supported. I need teachers to know that we care about them, and that's why we're here to celebrate them today.
Mark Ramirez, Dallas ISD School Deputy Chief Executive and former Molina High School Principal, attended the event and spoke about his experience serving as the school's administrator from 2010-2015 .
"As I come back and walk through this building and walk through these hallways, I remember the whole training ground for my current position learning that here," Ramirez said.
The celebration included a live mariachi, cheerleaders, catered lunch for all teachers, giveaways, financial planning materials and more. Guest speaker Judge Hector Garza and motivational speaker Will Murphy attended the event.
"We work day in and day out, always thinking of the students and making sure we provide them with everything they need," said Maritza Abonza, Spanish teacher at Molina High. "It's tiring work and for them to take the time to spoil us like that, it's beautiful. The mariachis represent the culture that is within our walls in Molina.