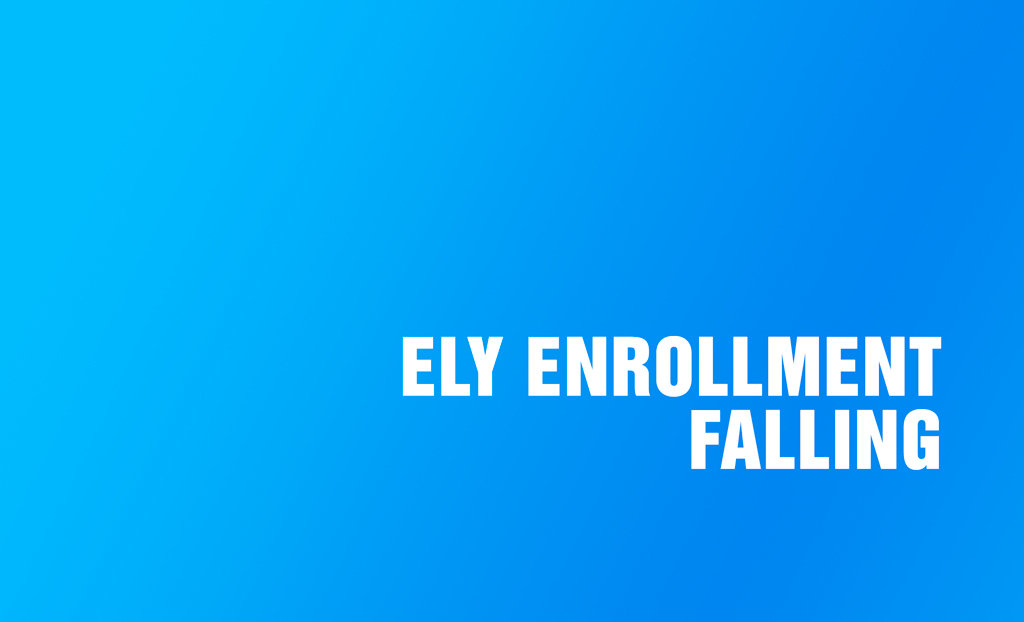 Enrollment continues to decline in Ely schools
Keith vandervort
ELY – ISD 696 enrollment is down by nearly 30 students this year compared to last year, according to district administrators. And registrations continued to decline this week.
Enrollment in K-12 grades has been reported at 531 students to start the 2021-22 school year, down 28 from a year ago at this point. The number of enrollments is also12 lower than that recorded at the end of the previous school year last June.
However, in Memorial High School's first two daily newsletters this week, up to six other students were listed as "most enrolled in our school." No reason was given for students leaving school.
Enrollment could drop further if students drop out to protest the recent face mask mandate put in place here. Memorial High School senior Micah Larson told school board members last week that he would leave the school if his petition request to overturn the public health measure was not honored.
"I'm going to lose scholarships, maybe even college opportunities. And you will lose a high performing student and current class of 2022 class, "he said.
The school board did nothing to rescind the face mask mandate. In fact, a second positive case of COVID-19 was reported in the Washington school community this week.
The Timberjay could not confirm whether Larson followed through on his threat to quit.
Superintendent Erik Erie said the outgoing senior class of 37 graduates has been replaced with a new kindergarten class of 34 students. But that's just a drop of three students.
In the Washington school, the Kindergarten to Grade 6 enrollment of 231 includes: 34 Kindergarten students; first year, 34; second year, 33; third year, 29; fourth year, 48; and fifth year, 53.
At Memorial School, Grades 6 to 12 have 300 students: Grade 6, 43; seventh year, 48; eighth grade, 37; ninth grade, 55; tenth grade, 40; eleventh year, 45, and twelfth year, 31.
Erie said the school district's budget planning assumed that up to 538 students would start the new school year. He said he would analyze the numbers with ISD 696 chief financial officer Spencer Aune and expected the state's revenue to decline.
"There are still students on the move," Erie said. "We can win students, as we usually do; we hope not to lose anymore.
He acknowledged that some students had been sent home due to recent issues with compliance with the mask's mandate.
Since 2009, when school enrollment numbers reached 538, ISD 696 recorded years of enrollment numbers in the 500s. Prior to that, decades of enrollment numbers in the 600 and 700 range. were common. Enrollment in 1995 was 921. Enrollment in 2000 was 783 and the numbers showed a steady decline.
A home school census is expected to be released next month by school officials. Almost 30 students were listed as homeschooled in the district last year, roughly double the previous year. Erie said a more in-depth enrollment analysis would be presented to school board members during their study session on Monday.
Other business
In another action at their September 13 meeting, school board members:
Set the Tax Truth Budget Meeting for Monday, December 13 at 6 p.m.
• Accepted the resignation of paraprofessional Gail Lekatz.
• Accepted Melissa Hart's resignation from her cafeteria helper position and hired her for a temporary cafeteria helper position.
• Hiring of Anja Nienow as foreign language teacher of 0.171 FTE.
• Hiring of Ronda Puzel as a playground assistant.
• Hired Bobby Ridings and Cindee Wright as paraprofessionals.
• Hiring of Justin Olson as temporary full-time caretaker.
• Hiring of Mary Schwinghamer as a temporary nurse.
• Endorsed Sarah Anderson as Youth in Action Advisor and Amy Kingsley as Junior / Senior Banquet Advisor.
• Approval of a cooperative sponsorship with Northeast Range High School for football for the 2021 season.
• New teachers were introduced to Brittany Baier, Kindergarten, Suzanne Zobitz, Spanish, Tim Hogan, Industrial Arts and Sara Anderson, Mathematics.