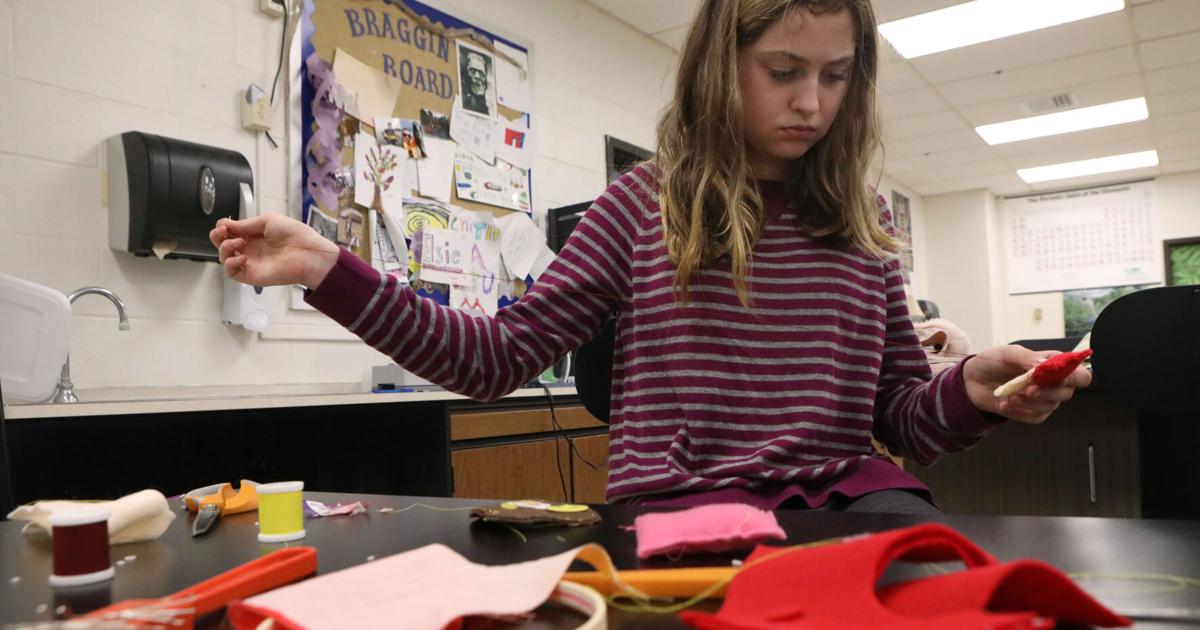 Concern over 'COVID Gap' sending children back to class for summer school | Covid19
Summer school enrollment in local districts is up 13% this year – a figure that school officials say may be a reaction to student learning loss resulting from the attendance turmoil school during the COVID-19 pandemic.
Before summer school enrollment began this year, educators at St. Clair R-XIII feared summer school enrollment would decline this year as families try to make up for lost vacations from the previous two years. . But 1,037 students signed up for the free summer school this year, up from 918 last year.
"It seems the opposite has happened and people are enjoying the summer school experience," Superintendent Dr Kyle Kruse said. "And we're just very happy with the response."
Melissa Husereau, assistant superintendent and director of summer school programming for St. Clair, said that at the elementary, middle and high school levels, the district focuses on school programming. High school students, in particular, take a specific course for credit advancement or recovery – in other words, to retake classes. The rise in enrollment is mainly at the elementary and middle school levels, according to school officials.
Kruse said it's a "very reasonable explanation" that parents want their children to catch up in school after losing ground due to quarantine, by taking classes virtually or on a hybrid learning schedule. .
Analysis by McKinsey & Co. showed that the COVID-19 pandemic has wreaked havoc on the US education system, with students on average five months behind in math, four months behind in reading, and expanding pre-existing opportunities and success gaps.
Summer school programs for young students are also for academics, although they are presented in a fun way.
Meagan Hays, who is leading St. Francis Borgia Parish summer camp for the first time this year, said she wasn't sure if there was an increase in enrollment from last year, but the organizers had to limit the program to 107 children in 3rd grade. 8 on his biggest day.
Hays said there's been a waiting list for a few years and she thinks "there's just a huge interest in having your kids entertained over the summer in an educational way."
Union Director of Studies Kendra Fennessey said educators and parents have long worked to address summer learning loss.
"I think when you look at teaching over the summer, whether you're thinking about coming back from COVID or this summer learning loss, you know the biggest thing we can do is just keep (students) committed to learning for as long as possible," she says.
At Union R-XI, this is the second year of increased enrollment in summer courses.
According to Fennessey, Union has 1,155 students this summer, up 69 students from last year, between Beaufort, Central and Prairie Dell Elementary Schools and Union Middle School.
Afternoon programming at Meramec Valley R-III schools focuses on STEM-based learning, which is popular among students, and once a week they travel off campus for short field trips. Robertsville State Park, the Earth Classroom at Rosebud, and the St. Louis Science Center are on the itinerary.
There are approximately 50 more students enrolled in the summer school at Meramec Valley R-III than last year, according to communications director Dr. Ketina Armstrong. The number, up to 1,423, is almost where it was before the pandemic, she said.
Hays said social activities such as science and craft projects are also beneficial for children who might have missed personal interactions while attending school virtually.
"And for those K-8 levels, it's an opportunity to get a head start on what they should be learning for the next school year," Armstrong said.