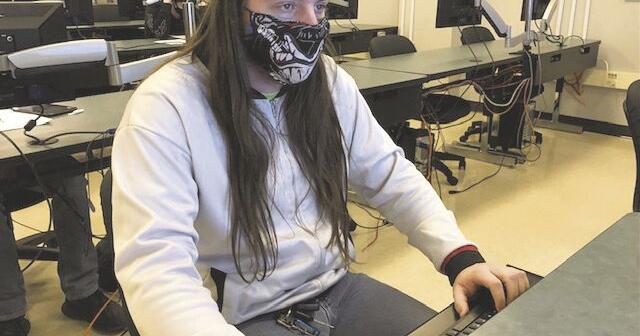 Cloud Technologies program to fill the skills gap | New
Ivy Tech Community College is gearing up to offer a new academic program, Cloud Technologies, aimed at filling Indiana's skills gap and qualifying graduates for jobs in high-paying and in-demand career fields.
Graduates with an associate degree would be eligible for employment as a systems administrator as well as other career fields. In Indiana, the average salary for system administrators is $ 38.39 an hour and the average annual salary is $ 79,860, according to the Bureau of Labor Statistics.
Students can start introductory courses in the spring and take more advanced courses in the fall.
Cloud computing refers to the execution of software and services over the Internet, rather than locally on a computer or physical server.
"When we talk about the cloud, we are talking about providing services and infrastructure over the Internet, in the most basic terms," said Melanie Hurst, chair of the Ivy Tech department. "Instead of having huge server rooms like we had before, we are now buying space on, say, Amazon web services or Microsoft Azure services, and they provide the big, massive server room. and we're just renting space with the products they provide. "
The cloud is made up of a network of servers that make up the Internet. Fortune 500 companies in the United States and around the world are investing billions of dollars to adopt cloud platforms as part of their digital transformation, according to Ivy Tech.
Cloud technology is an emerging and high demand field, said Hurst.
"There are currently many companies that are not in a position to undertake the projects they wish to undertake, in terms of converting a large part of their equipment, infrastructure and software to a cloud-like environment", Hurst said.
"It's because we just don't have enough cloud technology employees in Indiana," she said.
Last year, 14,000 cloud technology jobs were unfilled in Indiana. "It's a significant number," she said. "This is one of the things the state hopes to improve when it comes to workforce training. "
The program is brand new and will include a certificate for IT professionals who need to upgrade their training. Ivy Tech will also offer an Associate in Applied Science for students "who may need a little extra education on the basics as well as cloud technologies," Hurst said.
The certification lasts for one year, while the AAS program lasts for two years.
For those interested in the two-year degree program, "We start people from the basics of hardware and software and develop skills through lots of hands-on experience and training," said Hurst. "As long as you're interested in computers, you're good to go. We can hopefully train you.
The average salary range in Indiana for a systems administrator is $ 30 to $ 38 an hour, she said.
Training more people in cloud technologies is important for the local and national economy, she said. "If we don't have people trained in this emerging technology, it's going to continue to drag out emerging technology instead of moving forward at the pace we need to move forward. "
Those who pursue the programs can earn industry-recognized certifications:
• Current IT professionals can earn the Ivy Tech Cloud Administrator certificate and earn the following certification: Amazon Web Services Cloud Practitioner, AWS Solution Architect, and Network +.
• Ivy Tech will also offer a Technical Certificate and Associate Degree in Applied Science to Cloud Technologies. Associate graduates will achieve CompTia A +, Network +, Security +, AWS Cloud Practitioner, and AWS Cloud Solution Architect certifications.
Individuals could begin program prerequisite courses in the spring and begin program level courses next fall. Information is available at ivytech.edu/cloud-technologies. Ivy Tech Spring Classes begin January 9 and registration is open.
Sue Loughlin can be reached at 812-231-4235 or [email protected] Follow Sue on Twitter @TribStarSue.