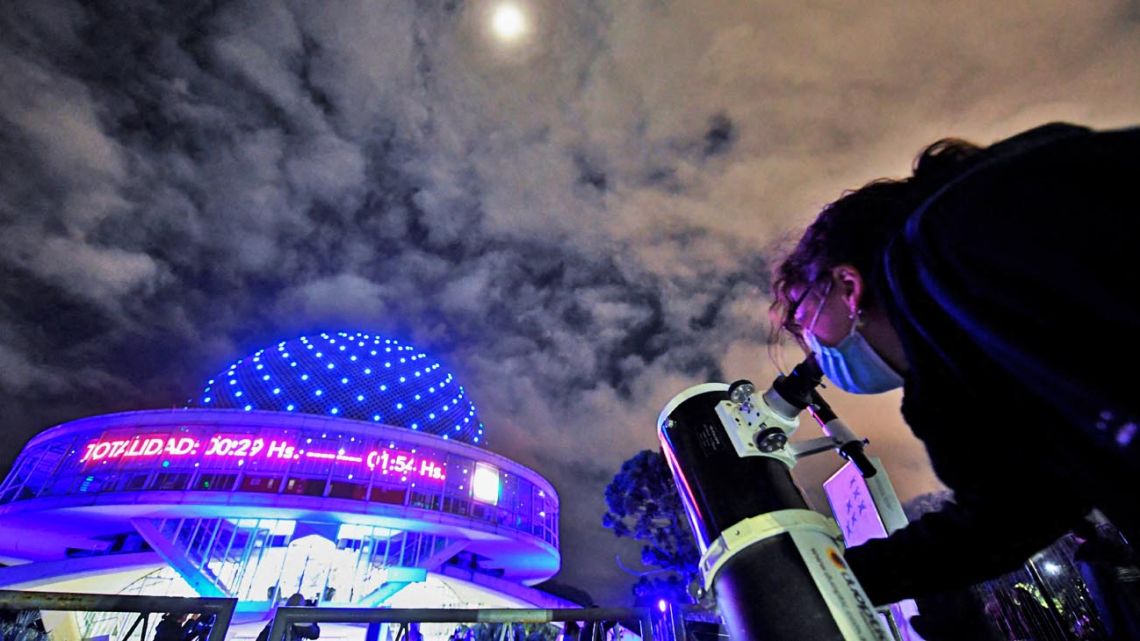 Buenos Aires Weather | Stories that caught our attention: May 13-20
CENSUS…TO BE FOLLOWED
The national census (which was to be held in 2020 but delayed by the coronavirus pandemic) was duly held last Wednesday. Complaints from many households of being ignored by enumerators and the extension of the digital count for another week did not prevent INDEC's national statistics office from announcing a provisional population figure last Thursday – 47,327 407 Argentinians, 52.83% of whom are women. , 47.05 percent are male and 0.12 percent do not identify with any of the above.
OLIVOSGATE REFUND
San Isidro Federal Prosecutor Fernando Domínguez last Monday approved an offer of a "conciliatory" payment from President Alberto Fernández and First Lady Fabiola Yáñez to close the case against them for breaching quarantine after celebrating the 39th anniversary of the latter with a party at the presidential residence of Olivos at the height of the confinement in mid-2020. The reparations take the form of a payment of 1.6 million pesos by President Fernández and 1.4 million from Yáñez, sums that will go to hospitals dedicated to the fight against Covid-19. The settlement now awaits final approval from San Isidro federal judge Lino Mirabelli.
ALBERTO PICKLED BY SPUTNIK
Russian news agency Sputnik criticized President Alberto Fernández for his repudiation of the Kremlin's invasion of Ukraine, saying: "Argentina's president's hypocrisy and betrayal against [Vladimir] Putin knows no bounds," in an article written in Spanish by Moscow-based journalist Javier Benítez, accusing him of a selective memory "after Russia was Argentina's mainstay in supplying Sputnik V vaccines. to fight the pandemic. The text made Argentina particularly responsible for the ousting of Russia from the United Nations Human Rights Council, which it chairs. The article questioned the president's proposal to sell grain to Germany from a country "with 37.3% of the population below the poverty line where several million people do not have access to food" while also offering Vaca Muerta shale via hydraulic fracturing after signing environmental pledges. Benítez backtracked on his statements the following day.
BA COPS PAYS THE HIKE
The governor of the province of Buenos Aires, Axel Kicillof, announced last Tuesday new salary increases of 10% for the provincial police for the months of May and December, bringing the total increase for this year to 60%. The starting salary will reach 113,194 pesos by the end of the year while provincial police officers will earn 155,000 pesos on average. Other provincial employees such as teachers, doctors and administrative staff are also in line for a 60% increase this year.
THE CORONAVIRUS WEEK
After reporting that cases of coronavirus contagion almost doubled between the first and second week of May with 33,989 confirmed cases of contagion through last weekend (although only 47 deaths, including 33 in the province of Buenos Aires), Health Minister Carla Vizzotti has warned that a fourth wave of the coronavirus pandemic is coming. Last weekend's figures brought contagion cases to a total of 9,135,308 with a death toll of 128,776. Cases have tripled since mid-April when the Department of Health began publishing reports. weekly bulletins instead of daily bulletins with 75,857 people infected since then. Although he sounded the alarm, Vizzotti ruled out any possibility of confinement with only 300 people in intensive care, confident in the solidity of the health system, while medical expert Jorge Geffner confirmed the arrival of a "significant curve" but has also expressed confidence for five years. -sixths of the population have been vaccinated at least twice with a nine-figure total of doses (100,541,379). This city and La Pampa had the highest infection rates with a total of 12,906 new cases in the former, presumably reflecting greater testing intensity.
HEWLETT-PACKARD BRIBS
A press investigation revealed the corruption of at least four leaders of the Argentinian branch of the multinational Hewlett-Packard (HP), extorting bribes between 3 and 9 million US dollars between 2011 and 2017 from companies in order to maintain their position as distributors of the technology giant's products. The case is also under investigation in the United States. The evidence emerged from a 17-page HP internal audit report in 2018, which recommended the immediate firing of those involved.
BOOK FAIR RECORD
The 46th Book Fair closed last Monday with a record attendance of 1,324,500 over its 19 days, the most successful event in history after a two-year hiatus imposed by the coronavirus pandemic. The previous two bibliographic displays in 2018 and 2019 had both dropped by just under 1.2 million visitors. Most of the authors presenting their works were local (including libertarian politician Javier Milei and Camila Sosa Villada de Córdoba, the first trans writer to present a work at the fair), but Mario Vargas Llosa, winner of the 2010 Nobel Prize in Literature d of Peruvian origin, and John Katzenbach from the United States also drew crowds. Major publishers averaged about a 20% increase in sales, with some smaller publishers more than doubling. The nine pavilions housed 358 stands displaying books from 1,727 publishers and representing 40 countries. Next year's Book Fair will run for three full weeks (April 25 to May 15, 2023).
TAXI DRIVER DIES IN ACCIDENT
José Rogelio Parrondo, 74, the taxi driver who knocked down a French student outside the Botanical Garden a fortnight ago when he suffered a stroke and lost control of his vehicle, died on Tuesday last at the Rivadavia hospital. Exchange student Luana Bichet, 25, from Angoulême, died the day after the accident while her two friends who were accompanying her were also hit by the taxi and hospitalized but quickly got out. The tragedy was mentioned by French President Emmanuel Macron in his conversation with President Alberto Fernández then visiting Paris earlier this month.
VILLA ACCUSED OF RAPE
Colombian striker Sebastián Villa, 26, of Boca Juniors was charged last Thursday with the rape of a young woman in a case brought by Lomas de Zamora prosecutor Vanesa González. The alleged victim assured that the footballer had tried to silence her with 5,000 dollars. A restraining order was issued against Villa a few days ago. Villa had already been denounced for gender violence by his former girlfriend Daniela Cortés in 2020.
ARREST IN URUGUAY FOR THE MURDER OF LOLA
Uruguayan police say they arrested a prime suspect on Thursday in the beach murder of vacationing Argentine teenager Lola Chomnalez, 14, in late 2014. The 39-year-old suspect has a criminal record with his DNA match found on the belongings of the deceased daughter.
REBOUND JUDGE
Santa Fe Magistrate Rodolfo Mingarini was unanimously removed from office by an impeachment jury last Wednesday for his "inadequacy and lack of gender perspective" after freeing a rapist on the grounds that he had considered using a condom, among 10 other controversial decisions. (including the release of a man who had burned his girlfriend with boiling water). Mingarini has no right of appeal.
ST. LARRABURE?
The Vatican has given the green light to continue investigations for the canonization of Colonel Argentino del Valle Larrabure (1932-1975) as a martyr at the hands of the ERP (Ejército Revolucionario del Pueblo) far left guerrilla group in 1975 after being held captive for more than a year, military chaplain Santiago Olivera told the newspaper La Prensa tuesday. This decision comes up against the obstacle of the Argentine courts refusing to define his murder as a crime against humanity, although their decision has been appealed to the Supreme Court. His son Arturo argues that Larrabure's forgiveness of his captors qualifies him for sainthood.