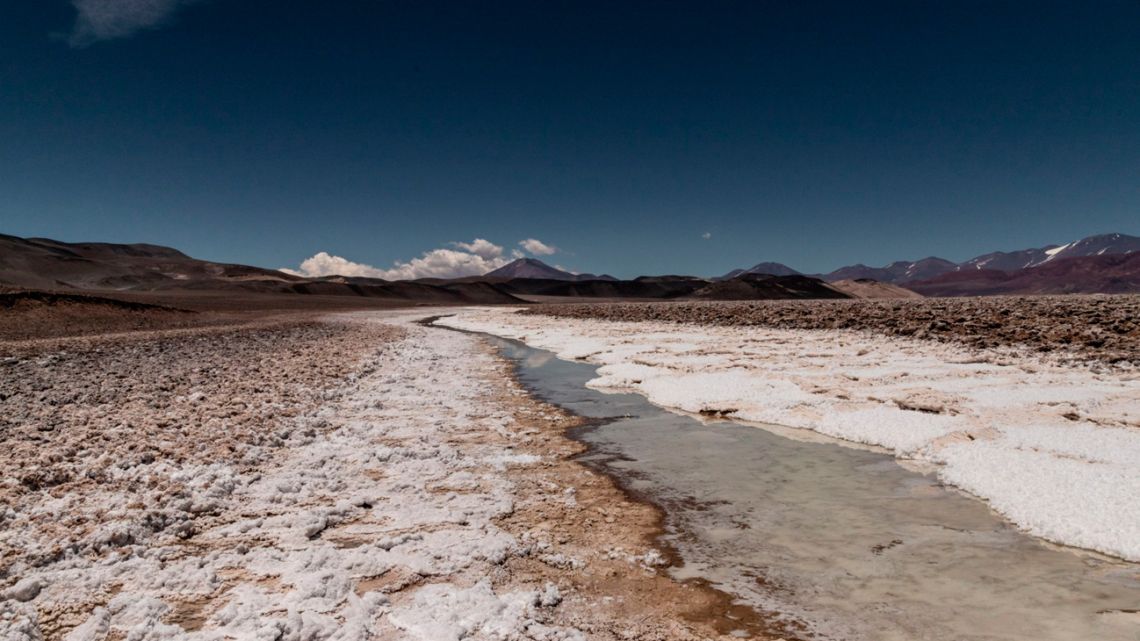 Buenos Aires Weather | Lithium hunt sparks frenzied rush in Argentine mountains
At a lavish lunch this month in Buenos Aires, 400 mining executives and government officials gathered to toast Argentina's natural resource riches amid a kind of corporate giddy not seen since. the country's first attempt to develop its shale oil resources a decade ago.
The attraction for investors this time around is Argentinian lithium. There is a looming shortage of this rare metal, a key raw material in batteries used in electric vehicles. Elon Musk has signaled that Tesla Inc may get involved in mining to secure supplies. Chinese and American companies have engaged in bidding wars for Argentina's lithium resources, while Rio Tinto Group and Zijin Mining Group Co are pumping more than $1 billion into the country.
"If Argentina weren't successful, it would be nearly impossible for the lithium market to stay well-supplied," said Michael Widmer, head of metals research at Bank of America.
Argentina has 13 lithium projects underway, more than any other country. The United States has 10.
The world needs a fivefold increase in lithium supplies by the end of the decade to meet projected demand as the electric vehicle revolution is in full swing, according to BloombergNEF. It could be Argentina's last chance to move beyond its traditional offerings of soybeans, grains and beef to become a global heavyweight in a new sector.
The country has 19 million metric tons of untapped lithium resources, twice as much as Chile. But Argentina has long struggled to attract the steady and large international capital flows needed for the massive development of oil, natural gas, gold and silver locked underground.
The Vaca Muerta Patagonian shale formation is perhaps the best example. Ten years ago, it was all buzz and promises. There was a special exemption from capital controls that attracted Chevron Corp. But the trickle never turned into a flood: Argentina's wider woes and interventions in fuel markets kept development in check.
Today, the world's largest lithium producer, Albemarle Corp, plans to restart exploration in Argentina's Salar de Antofalla, an area more remote and less developed than Australia and Chile, where the company operates up to 'now.
"We cannot always choose where our resources are. Now the market for electric vehicles is accelerating and the demand is really increasing, we need to develop this next resource," said Kent Masters, Managing Director of Albemarle.
It's a big challenge. A two-year price slump through the middle of 2020 had put some new mines on hold and driven investors away, meaning additional supply isn't growing fast enough now.
"It's more mature on the demand side now. You can bet more on it," said Jon Lamb, portfolio manager at metals and mining investment firm Orion Resource Partners. Consulting firm Benchmark Mineral Intelligence predicts that the lithium market will reach US$40 billion by 2030, up from just US$1.2 billion in 2015.
Posco Holdings Inc, one of the largest steelmakers, is investing US$830 million in a lithium hydroxide plant in Argentina.
Such investment is crucial, given that the dominance of Australia and Chile in lithium is set to fade. While Australia and Chile account for 76% of production, their share in the project pipeline is only around 34%, BofA's Widmer said in a note.
Argentina will overtake Chile in lithium production around 2027, according to Daisy Jennings-Gray, senior analyst at Benchmark Mineral Intelligence, which advises governments on critical minerals. Cauchari-Olaroz by Lithium Americas Corp and Ganfeng Lithium Co will likely be the first new project to produce significant volumes in 2023.
Argentina, Chile and Bolivia – the so-called lithium triangle – account for more than half of the world's resources and are seeking to cooperate on ways to go beyond mining the metal to produce lithium products. greater value.
"The three countries have different perspectives on how to produce lithium, but we have a common perspective on what to do with it next," said Argentina's Undersecretary of Mines Fernanda Ávila. "We work together to develop new technologies and techniques to move further up the value chain."
With a history of capital controls, which Argentina uses to protect its foreign exchange reserves, the country combats the perception of being "like 'Hotel California'. You can come in whenever you want, but you can never leave. said Andy Bowering of American Lithium Corp, which has a project in Peru.
Argentina requires companies to convert their export earnings into pesos. This then prevents them from freely accessing dollars or pounds again and moving them overseas. For example, several commodity companies, including YPF SA, the largest shale oil driller, had to refinance dollar bonds because Argentina wouldn't let it buy enough greenbacks to pay off its debt. But with the country stuck on ways to grow the economy, especially in the mining sector, it has recently created capital control loopholes for big investors.
The world's thirst for lithium outweighs any hesitation, said Jon Evans, chief executive of Lithium Americas, which outbid Contemporary Amperex Technology Co Ltd, the world's largest battery maker, to buy Millennial Lithium Corp l 'last year. The three-way bidding battle for Millennial's lithium assets in Argentina lasted four months and included two Chinese contenders.
Argentina "is the best lithium opportunity in South America," Evans said.
by Yvonne Yue Li and Jonathan Gilbert, Bloomberg