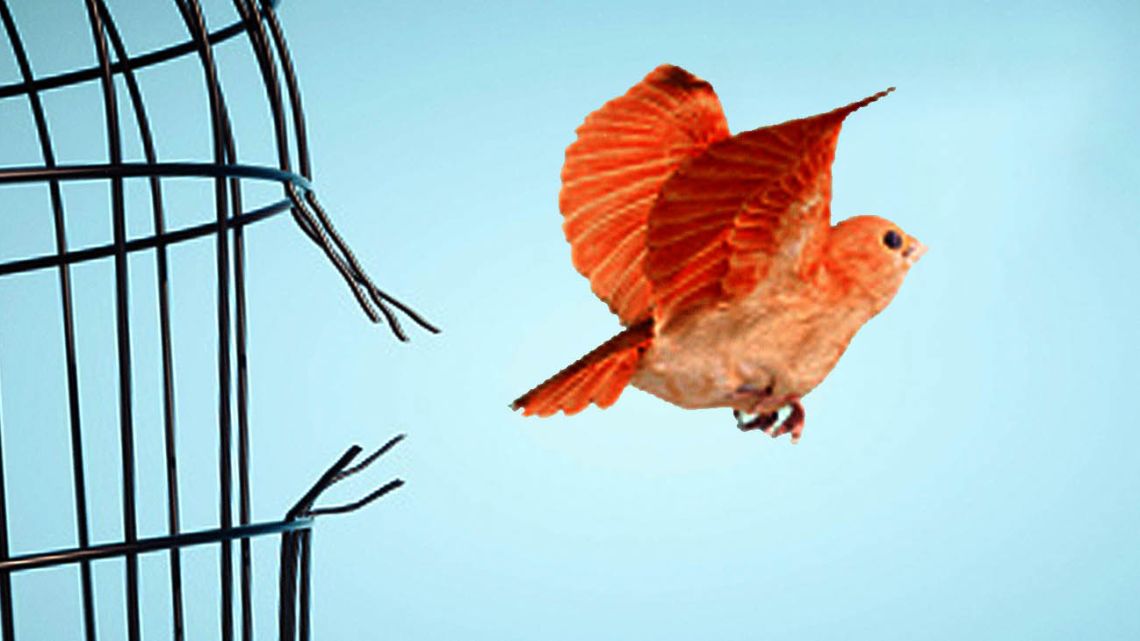 Buenos Aires Weather | Latin America slips out of America's orbit
In mid-October last year, the Chilean government awarded a $205 million contract to a Sino-German joint venture to produce the country's IDs and passports over the next decade. A few days later, the US Department of Homeland Security showed up. In mid-November, the contract was canceled.
This turn of events barely reaches Cold War levels of American interference. It has been 20 years since the United States supported a coup in Latin America. Still, the canceled passport contract offers a clue to how uncomfortable the United States has become with China's growing involvement in what it has long considered its backyard.
DHS officials were in Santiago just to "assess the country's eligibility and permanence in the Visa Waiver Program." Chile is the only country in Latin America to benefit from this privilege. Staying on the program, however, would obviously be difficult if China had access to Chileans' passport data.
"There is a high probability that the visa waiver program with the United States – and probably with Canada – will end" if Chile continues the contract with the Chinese-led consortium, acknowledged the director of the marital status by declaring the contract cancelled.
Carlos Ominami, who was Minister of Finance in the early 1990s, in the first democratic government after nearly three decades of US-backed dictatorship, could not fail to remark: "The pressure from the United States has begun", he told me.
Washington's unease with China's incursions into the Western Hemisphere has been apparent for some time. In March, the Senate held a hearing on China's influence in the region. "The Chinese Communist Party is actively exporting its governance model across the hemisphere," Senator Marco Rubio warned at the time.
The skirmish over Chilean passports comes after Washington also played a role in Chile's decision to cancel a plan for China's Huawei to build a trans-Pacific submarine cable to link Valparaíso to Shanghai, ultimately opting for the Valparaíso route -Sydney offered by BW based in Singapore. Digital. American fears have also erupted over Argentina's decision to let China build its new $8 billion nuclear power plant, Atucha III.
The problem for the United States, as it carves out territory, hoping to pull Latin America to its side in its standoff against the new geostrategic rival, is that much of the region has slipped out from its orbit.
The newfound attention from its northern neighbor comes as a bit of a surprise for a region that – for better and for worse – was largely neglected by the United States after the end of the Cold War, the start of the war on the terrorism and the Asia-Pacific region. a more dynamic economic region.
But it is not surprising that Latin American countries have looked for opportunities elsewhere. Mexico, perhaps, was too close to the United States to risk walking away from it, bound by ties built over 30 years of Nafta. Almost every other country in the region viewed China, with its wads of cash and thirst for raw materials, as a godsend.
In 2019, before the Covid pandemic hit, Brazilian exports to China were $63 billion, more than double its exports to the United States, according to World Bank data. Measured in dollars, China absorbed 65% more exports from Argentina than the United States, and 83% more Chilean products.
While US investment in the region is still significantly higher, China is making up for lost ground. Since 2010, Chinese companies have invested $64 billion in Brazil, $25 billion in Peru, $16 billion in Chile and $11 billion in Argentina, according to the China Global Investment Tracker maintained by the American Enterprise Institute and the Heritage Foundation. And they're building — and financing — infrastructure from the Bogotá metro to South America's largest solar power plant in Jujuy, northern Argentina.
This position is not entirely comfortable for Latin American countries. Being courted by both Washington and Beijing means they will inevitably disappoint one or the other. And while they value Chinese economic ties, they have little interest in being part of a pro-China bloc. "We are closer to the United States in terms of human rights and military issues," Ominami said. Indeed, the top military brass from Latin America have all come to the United States for training.
New ties with China raise other tricky risks. On the one hand, China no longer buys as much copper and iron ore and soybeans as before. If his economy continues to slow, he is likely to buy less. On the other hand, if China continues to buy raw materials on a large scale, it will complicate the perennial, still slightly out of reach regional goal of developing a sophisticated industrial economy.
Massive commodity exports to the Asian giant have already hampered the development of a manufacturing base. They supported the currencies of the region and hampered their industrial competitiveness.
For example, the share of raw materials in Brazil's exports rose from a quarter to about a half between 2000 and 2019, according to World Bank data, even as the share of manufacturing rose from almost 60 % to less than a third.
Since 2003, roughly when exports to China began to boom, Brazil's value added in manufacturing has fallen from 15% to 10% of gross domestic product. The challenge is similar in most of South America. The added value of the manufacturing sector fell from 15% to 9% of GDP in Chile and from 23% to 17% in Argentina.
But if managing China and the United States will not be a walk in the park for Latin American nations, the situation also poses the thorny question in Washington: how to react?
A good starting point would be for the United States to reconnect with its neighbors in the Western Hemisphere, offering an alternative to the Chinese opportunity in terms of trade and investment. Latin American countries seem natural candidates to host some of the value chains that US policymakers want to wrest from China. But just as Beijing has greased its connections by offering to fund infrastructure investment from Patagonia to the Atacama Desert, Washington must offer real carrots — financing, market access — if it hopes to reshape globalization to its advantage.
The question is whether the United States can deliver. A Biden administration that appears to be committed to no longer making trade deals that improve access to the U.S. market is entering the fray with its hands tied.
* Eduardo Porter is a Bloomberg Opinion columnist covering Latin America, US economic policy and immigration.
by Eduardo Porter*, Bloomberg