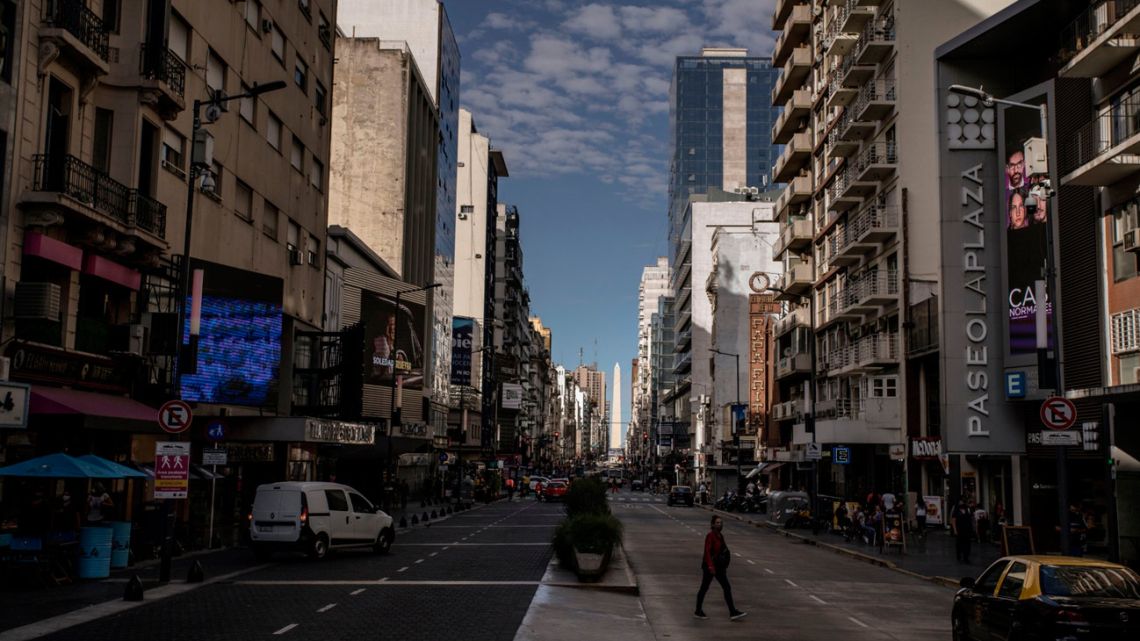 Buenos Aires Weather | INDEC: Unemployment fell to 7% in the fourth quarter of 2021
Argentina's unemployment rate fell to 7% in the fourth quarter of 2021, its lowest level in six years, the national statistics institute INDEC said on Wednesday.
In addition, the employment rate hit a record high of 43.6 percent of the population last December, the bureau added.
However, the rate of underemployment – that is, those who do not have enough paid work or are in jobs that do not fully utilize their skills – reached 12.1% in the fourth quarter, according to official data, practically unchanged compared to the previous quarter but at three points. lower than the same quarter of the previous year (15.1%)
Unemployment fell steadily over the calendar year, according to INDEC. The rate stood at 8.2% in the third quarter of last year, 9.6% in the second and 10.2% in the first. In the fourth quarter of 2020, it had reached 11%, with an underoccupancy of 15.1%.
Commenting on the INDEC data, the Ministry of Economy pointed out that 2021 "closed with a record employment rate and with unemployment levels lower than those recorded since 2016".
The highest unemployment rate was recorded in Greater Cordoba (10.1%), while the lowest was recorded in the Viedma-Carmen district of Patagones (only 1.6%).
In Greater Buenos Aires, unemployment reached 7.4%, falling to 4.6% in the city of Buenos Aires.
Among the districts with the highest unemployment rates are Mar del Plata (8.4%), Gran Resistencia (8.4%) and Bahía Blanca (8.2%).
According to official data, the unemployed (as a proportion of the economically active population) numbered 947,000, while the underemployed population stood at 1,647,000. This means that more than two million people have problems of employment in Argentina, amounting to more than three million if the figures are extrapolated to the total population.
Argentina's economy has started to emerge from the recession it fell into in 2018 and closed 2021 with a 10.3% improvement in gross domestic product over the previous year – one that was dominated by the pandemic. of coronavirus.
– TIMES/AFP/NA