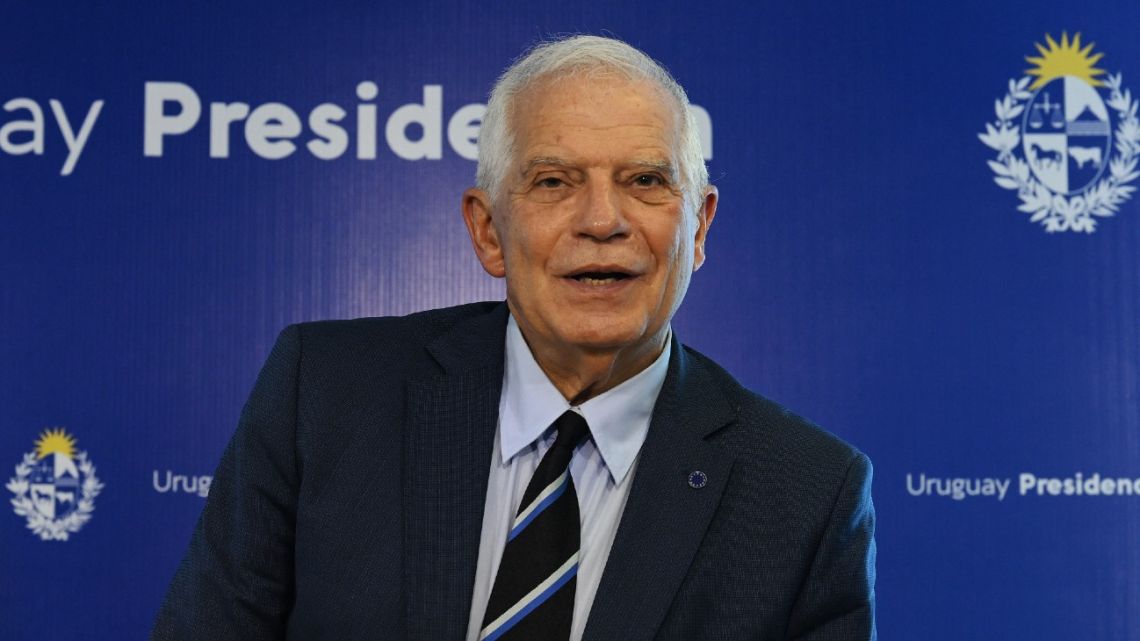 Buenos Aires Weather | EU 'fully committed' to Mercosur free trade deal, senior official says
European Union High Representative for Foreign Affairs Josep Borrell said on Monday that the bloc he represents is "fully committed" to finalizing the stalled free trade deal with the Mercosur bloc.
Borrell, speaking during a visit to Montevideo, called on Mercosur member states and the EU to seal their deal, warning that "other actors" could "step in" if a deal is not reached.
"The European Union remains fully committed to this agreement," Borrell said after meeting Uruguayan President Luis Lacalle Pou on the sidelines of the IV European Investment Forum in the Uruguayan capital.
Responding to questions about potential problems if a deal is not finalized, Borrell said "it will bring in other economic players."
He continued: "I am thinking of other big players who are already playing a role in Uruguay's economic development. No need to name them, you know who I'm talking about. The corridors are filling up. I think it is in the interest of the Europeans to show greater willingness to finally see the agreement come to fruition.
Uruguay, a Mercosur state along with Argentina, Brazil and Paraguay, is currently negotiating an independent free trade agreement (FTA) with China despite strong opposition from Buenos Aires and Asunción. This decision has strained ties within the South American bloc founded in 1991.
The head of European diplomacy said that with Spain in the presidency of the EU, 2023 will be the moment when "after many years of near finalisation" the agreement will finally materialize.
A free trade agreement between the two blocs is a long-standing ambition on both sides of the Atlantic. After decades of painful negotiations, the outlines of a deal were finally agreed in 2019. Since then, the proposal has met with strong resistance, with tensions over trade protection and environmental issues. In recent years, France and Brazil have clashed over the conservation of the Amazon rainforest and its accelerated destruction under President Jair Bolsonaro.
"Even for the protection of ecosystems, it's better to have mutual obligations than no obligations at all. A deal is better than no deal," Borrell said at Monday's press conference.
"I am convinced that this agreement is mutually beneficial. In all trade agreements, you win and you lose: you lose protection and you win in the market," he concluded.
The EU representative praised Uruguay's recent issuance of a 'green bond', which links capital returns to the country's environmental performance.
During his meeting with Lacalle Pou at the presidential residence, the European official referred to the war in Ukraine and thanked Uruguay for its strong condemnation of the Russian invasion.
– TIMES/AFP