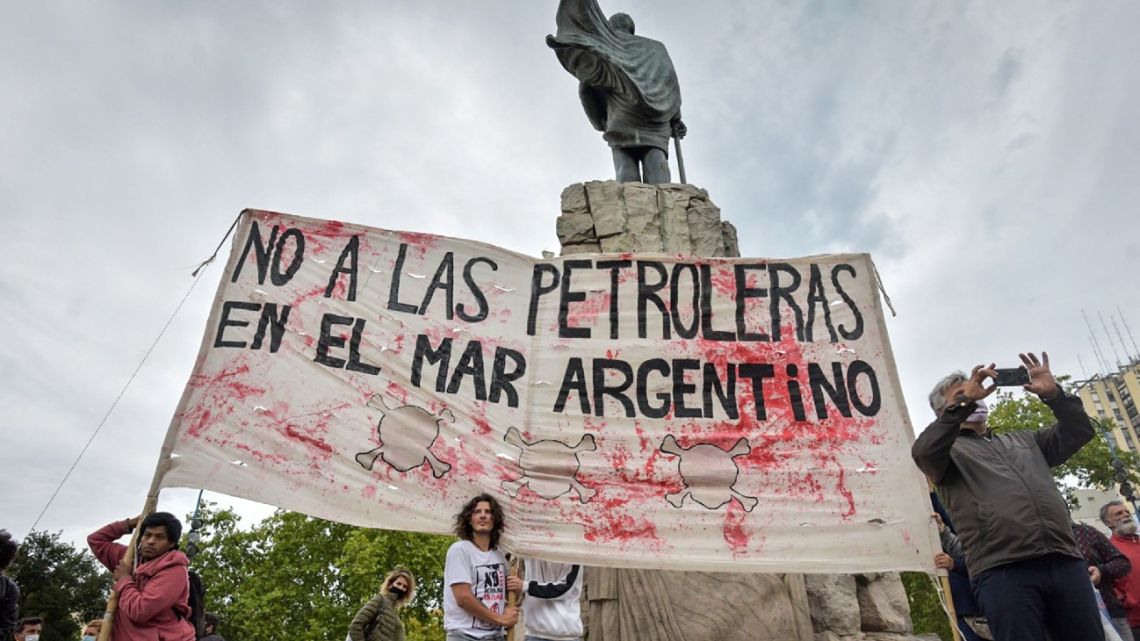 Buenos Aires Weather | Court blocks offshore oil exploration project off Buenos Aires province
An Argentinian court has issued an injunction suspending oil exploration in three maritime areas off the Atlantic coast of the province of Buenos Aires and ordering the conduct of environmental impact studies.
The measure came in response to a presentation made by the PRO mayor of the tourist town of Mar del Plata, Guillermo Montenegro, as well as environmental organizations who had protested against the exploration of the beaches on the coast, which attract millions of visitors every year. been in the southern hemisphere.
The injunction will remain in place until a substantive ruling on the matter is made, according to the ruling, which was quoted in the local press.
At the end of last year, the government of President Alberto Fernandez authorized by decree the Norwegian oil company Equinor, as well as the state company YPF and Anglo-Dutch Shell, to carry out seismic exploration studies in the areas Mar Argentino offshore.
Mar del Plata is about 400 kilometers south of Buenos Aires, the national capital.
Federal Judge Santiago Martin decided to hear the mayor's motion and ordered "the immediate suspension of the approval of the project" based on "the possibility of irreparable damage arising from the execution of the exploration work".
Among the points disputed by the magistrate was "the failure to carry out a strategic environmental assessment, which would be the appropriate instrument to approach the analysis of the cumulative impacts of seismic exploration in the different areas of Mar Argentino subject to concession".
Last January, thousands of people demonstrated along the beaches of Mar del Plata against oil exploration. Rallies were also organized in other coastal cities of Argentina, to support the request.
Argentina has significant deposits of shale oil and gas – including the world's second-largest shale gas formation, Vaca Muerta – which the government hopes could be an engine of economic growth.
The government says the project was approved after a public consultation hearing, although Greenpeace says "98% of participants" opposed the project.
Oil companies with stakes in the three blocks in question said they would respect the conditions imposed by the Argentine government and the "highest international standards" in terms of safety and socio-environmental issues.
– TIMES/AFP