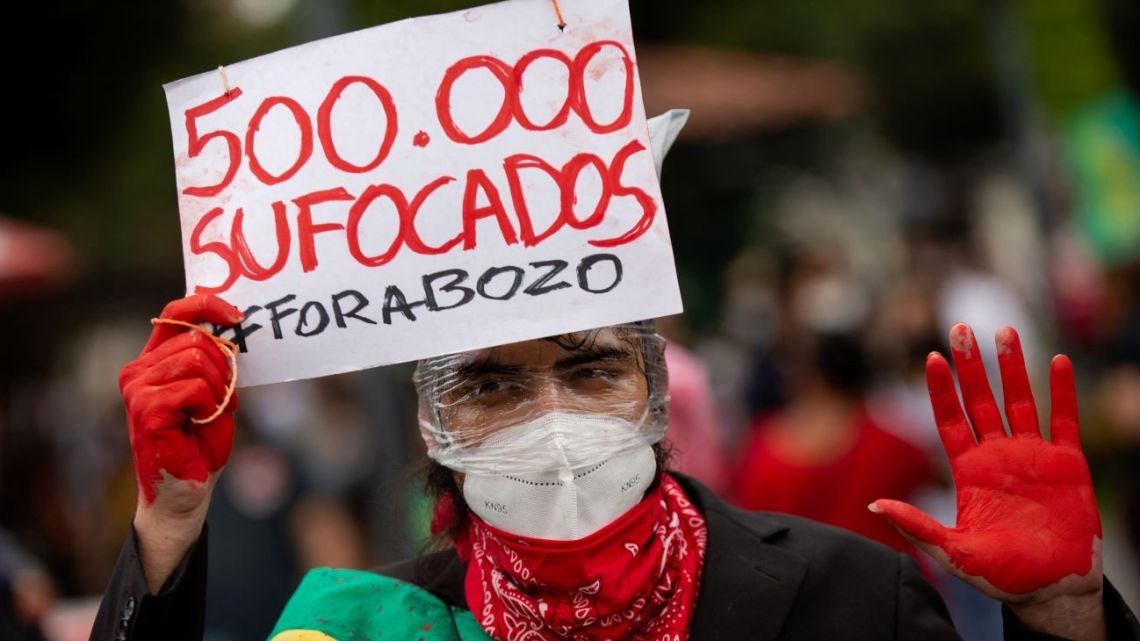 Buenos Aires Hours | Third pandemic wave strikes as Brazil surpasses half a million Covid deaths
Brazil on Saturday became the second country after the United States to exceed 500,000 deaths from Covid-19 as the South American giant grapples with a third wave of the pandemic.
"500,000 lives lost due to the pandemic affecting our Brazil and the world," tweeted Health Minister Marcelo Queiroga.
The health ministry has reported 500,800 deaths, including 2,301 in the past 24 hours, a toll that many epidemiologists consider to be undercount.
This week, the average number of daily deaths exceeded 2,000 for the first time since May 10.
"The third wave is coming, there is already a change in the curves of cases and deaths," Ethel Maciel, epidemiologist at Espirito Santo University, told AFP.
"Our vaccination (program), which could make the difference, is slow and there are no signs of restrictive measures, quite the contrary."
In the big cities, life seems to be almost back to normal with restaurants, bars and shops open and many people on the streets not wearing face masks.
And yet the situation is critical in 19 of Brazil's 27 states with more than 80% intensive care bed occupancy – in nine of those states it exceeds 90%.
According to the latest weekly report from the medical research foundation Fiocruz, the country finds itself in a "critical" situation with a high number of deaths and the possibility that things will get worse in the weeks to come with the arrival of the winter in the southern hemisphere.
Experts are concerned about the slow roll-out of the country's vaccination campaign, the spread of more aggressive viral variants, and President Jair Bolsonaro's hostility to preventive measures such as wearing a mask and lockdown measures.
Queiroga tweeted that he was working "tirelessly to vaccinate all Brazilians as soon as possible and change this scenario that has plagued us for over a year".
– Times, AFP, Louis Genot