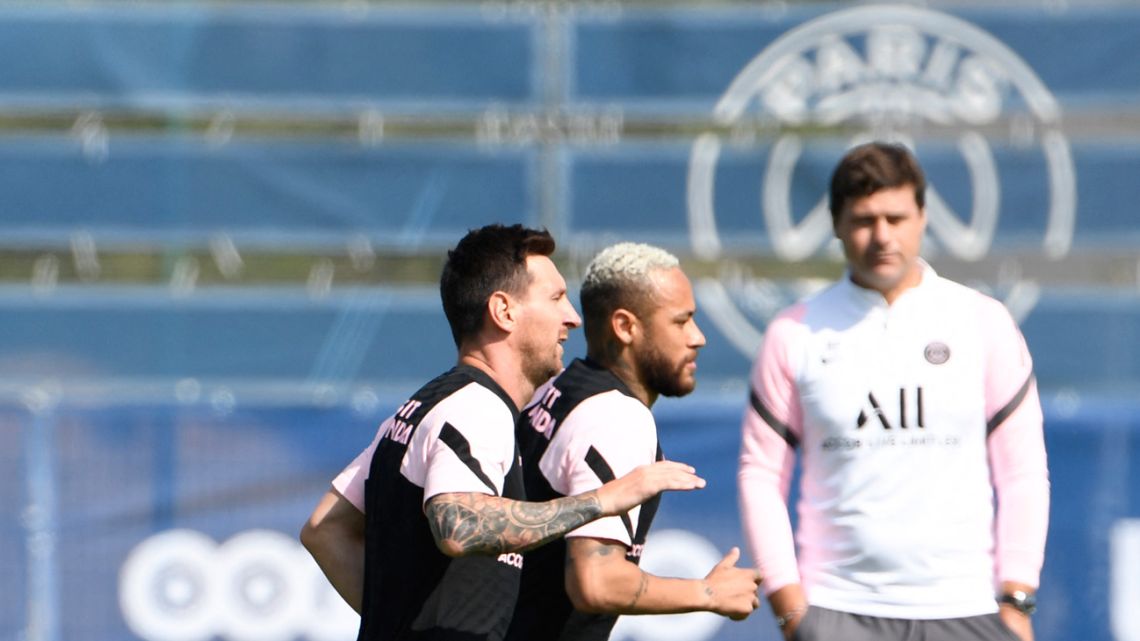 Buenos Aires Hours | Can Pochettino make all-star PSG realize their potential?
Mauricio Pochettino has Paris Saint-Germain cruising in Ligue 1 and on track to qualify for the Champions League the last 16, and yet the Argentine still struggles to make the most of an all-star team in the French capital.
He became a model with Pochettino's PSG, who had to come back from behind to win three of their last four home games in Ligue 1 and also recovered after losing positions in both legs of their recent double-header from Champions League against RB Leipzig.
With an eight-point lead in the lead after just 12 games, PSG are poised to reclaim the French title they lost to Lille last season.
However, they found themselves behind on four league games in total before coming back to take all three points.
The victories over Lyon, Metz, Angers and Lille were all achieved with goals in the 87th minute or later.
At home against Leipzig they were down 2-1 before a brace from Lionel Messi helped them win 3-2.
In Germany on Wednesday, with Messi injured, Pochettino's side fell behind, came back to lead 2-1 but then conceded a penalty at the last breath and drew 2-2.
The result ceded their Champions League group advantage to Manchester City, although the Qatari club are close to reaching the round of 16.
And yet, they don't play well.
Despite the stars, football is not attractive. The fighting spirit and never-say-die attitude exemplified by so many late goals are admirable qualities, but Pochettino is struggling to put his mark on a team that should perform better given their resources.
Kylian Mbappé wasted several great chances against Leipzig. Neymar's only goal this season was a penalty. Messi has scored three times in Europe but has rarely appeared in Ligue 1.
"It is obvious that we are not yet where we want to be," Leonardo, PSG sporting director, said last weekend.
"What I don't really like is the way the team is judged and the unwarranted criticism from the coach and the players who have been drafted this year."
Leonardo added: "We'll see where we are at the end of the season. We want to win the Champions League and we have the means to do so, I'm sure."
Pochettino, who was appointed in January to replace sacked Thomas Tuchel, takes PSG to struggling Bordeaux this weekend.
by Andy Scott, AFP