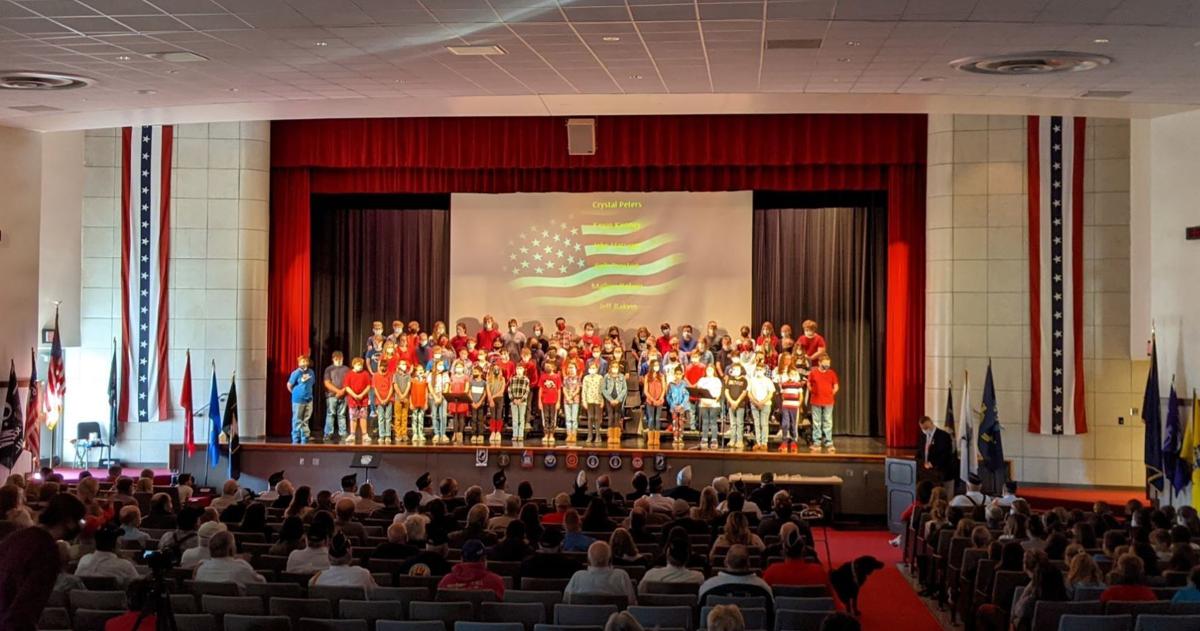 Brockway Elementary Students Embrace Veterans Day | Local
BROCKWAY – It might have been in a different location, but a 15-year Veterans Day tradition reverted to sixth-graders at Brockway Elementary School last week.
The pandemic prevented Brockway Elementary from holding its celebration last year. This year, the program moved to the Brockway Area Junior-Senior High School to take advantage of that school's auditorium, attracting grades four through six and veterans that the students invited. The sixth graders were the ones on stage.
The program recognized the sabbatical year of the pandemic early on.
"We are here," said elementary school teacher Bert Ginther to applause.
The Brockway celebration is a multi-day event for students. The sixth graders watched Medal of Honor videos and took two weeks to discuss the wars waged by the veterans. Next, students prepare for the program, which includes reciting the history of the different branches of service, singing the national anthem and themes from the different branches, and telling stories of veterans. Students also created thank you cards and patriotic posters.
Ginther organized the event and his fellow elementary school teachers are helping him run the show.
"I'm very happy to be able to bring the kids and the veterans together again," said Ginther.
Ginther opened the event with a short speech, but was later followed by students who sang and delivered speeches.
Brockway has welcomed 71 veterans, four Gold Star families and six auxiliary members of the American Legion.
"They love the program," Ginther said of the veterans. "They love to see the kids and come to our school. They are so grateful that our children appreciate the sacrifices they have made and are so respectful to them.
Jack Tulley, an Army veteran and Gold-Star parent, said the elementary school program has been well received by veterans.
"It was really cool," he said. "These kids have done such a wonderful job. Many schools in the area didn't have a Veterans Day program this year, but Brockway always did a great job and stuck to it. The people who organize it every year are great.
Tulley brought her stepfather, Victor Lundberg, to the program, and Lundberg had a blast.
"He's a WWII veteran," Tulley said. "He's practically confined to a wheelchair. He got in there, rolled his wheelchair, talked to some of the veterans. Then he met another WWII veteran, Bud Neubert, and had a great conversation. "
Elementary principal Candace Patricelli said the program is a highlight of the school year.
"It was so wonderful to see our grade six students take so much pride and ownership for our Veterans Day Assembly," she said. "They really take everything they've learned and take it to heart. All of our teachers talk about the importance of Veterans Day. They mostly talk about how vital it is to show absolute respect during this program with their attention. I couldn't be more proud of this group of students. It was a special day for all staff, students and veterans involved. "