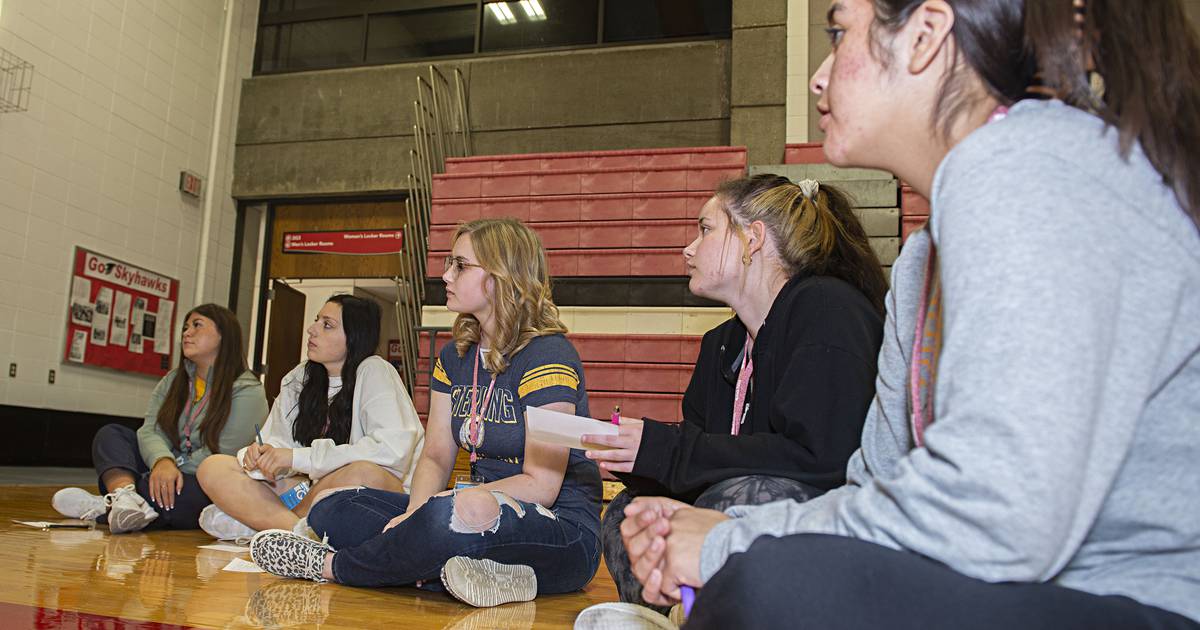 Aspiring Teachers Participate in SVCC Inaugural Symposium – Shaw Local
DIXON — Brenda Tavares helped in a bilingual kindergarten class, earning Education Pathways honors for her high school diploma.
So it was a pleasure to have a one-on-one conversation Friday with Superintendent of Public Schools Carmen I. Ayala, who has specialized in bilingual education throughout her career.
"I definitely want to work in a bilingual environment," said Tavares, a student at Sterling High School.
The inaugural education symposium was held Friday morning at Sauk Valley Community College. Ayala was the keynote speaker, but she was also available for follow-up conversations with students like Tavares who are exploring education as a career path.
Tavares says her goal of becoming a bilingual teacher means more than helping students succeed. "There are parents who know English, but it's easier for them to communicate in Spanish," says Tavares. "Being in a school environment where there are more people who speak Spanish is beneficial for parents."
A key component of the Pathways endorsement is to commit 60 hours of work in a chosen area. For education, this usually means observing a teacher and performing the tasks as instructed.
Tavares participated in multiple activities. His main task was to help two specific students learn the alphabet in Spanish and English.
During the seminar's introductory session, Ayala shared her story with attendees, including her distinction as the first woman and first Latina to serve as a state superintendent on the state Board of Education. from Illinois. But she also shared her experiences as a teacher.
There were concessions during this first session.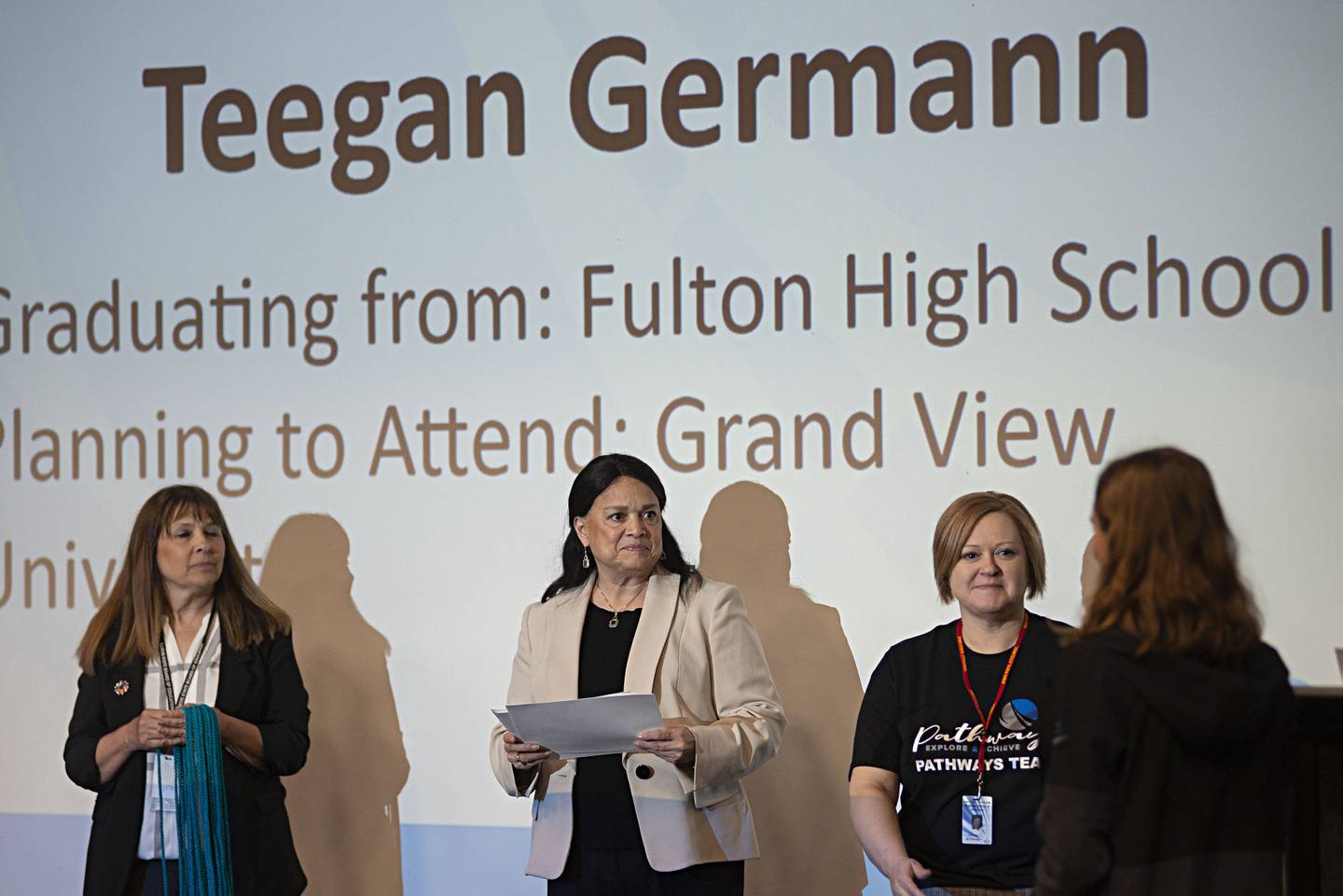 "They told me what levels they wanted to teach: elementary, middle school, high school," Ayala said later as she strolled through Dillon Hall to meet the students. "And so I tried to engage with them. We laughed. Had a great time. Hope it was inspiring.
About 80 students from 11 schools in the 47 Regional Office of Education attended the symposium — part of an effort to promote teaching as a career path, said Chanda McDonnell, Pathway navigator for the office.
Teachers are in short supply. In a 2021 survey by the Illinois Association of Regional Superintendents, 87% say they have a teacher shortage problem. On Friday, Gov. JB Pritzker said the state had more than 2,100 unfilled teaching positions. Other groups have reported similar numbers, most above 1,700.
As the symposium continued, there were team building exercises in the gymnasium. The Rock Falls High School contingent was working there on a positive reinforcement bulletin board.
"I just like interacting with the students, creating new ideas, helping the kids," said Hailey Vos, who was grateful to have gotten a head start on her teaching career. The time spent gaining Pathways approval allowed him to earn double college credits through SVCC.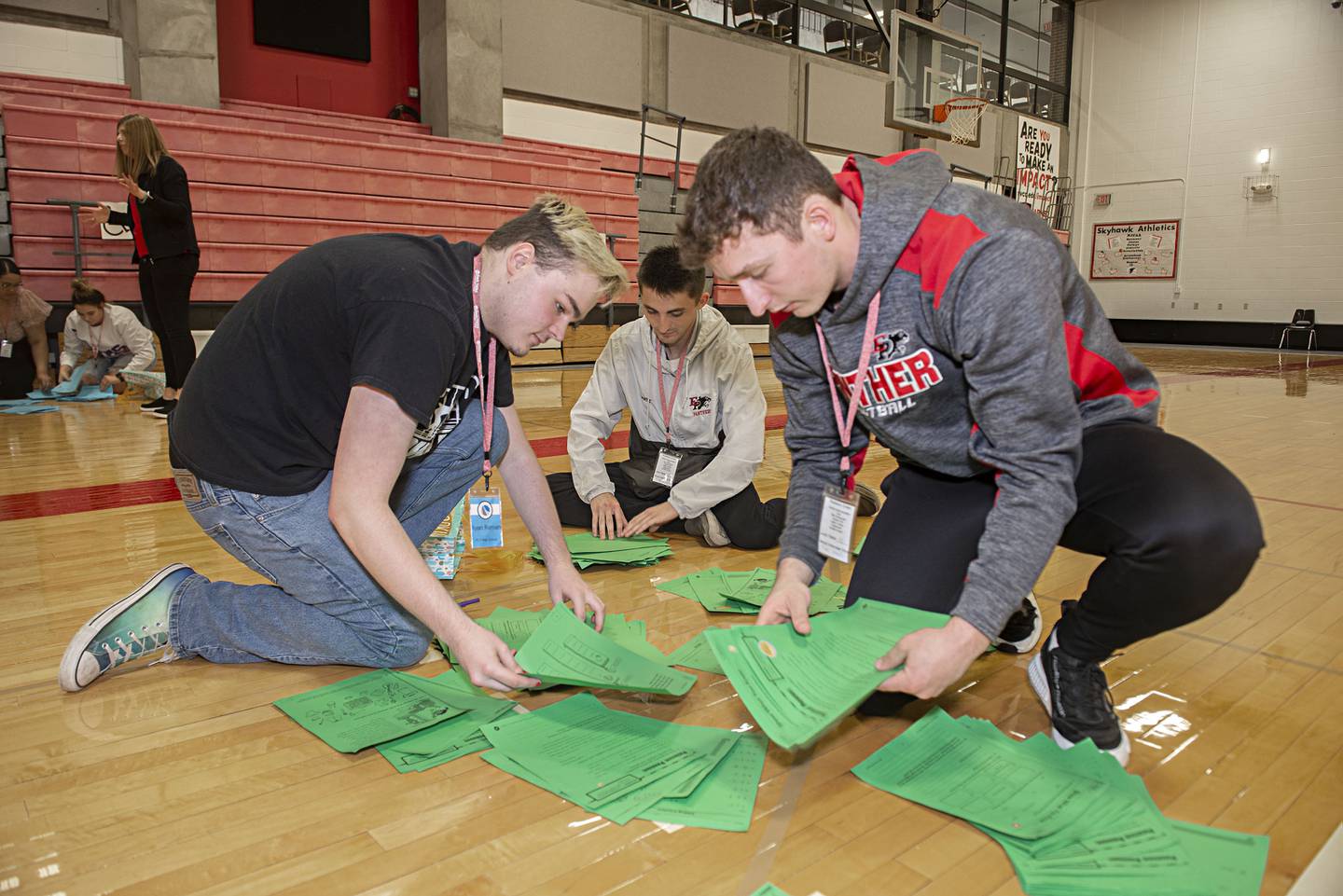 Vos plans to attend Illinois State and would like to teach fourth or fifth graders.
She said four Rock Falls seniors got their endorsements — Ellie Wasson, Allie Royer and Breanna Morgan were the others. Morgan was chosen as a Golden Apple finalist, which means she is pending financial assistance.
In the main hall, students had the opportunity to meet educators from various disciplines in the field.
"Some of us are secondary school teachers, some primary school teachers, some counsellors, some athletic directors, all different in the world of education," said Morrison teacher Connie Royer. High School, one of the professionals who volunteered.
Some of the attendees were Narcisco Puentes, a retired elementary school teacher who serves on the Sterling Public Schools School Board; Dave Baisden, a Fulton High School guidance counselor; and Amy Sigel, special education teacher at Rock Falls.
Also on hand: Jackie Wiersema, middle school counselor at River Bend Middle School and therapy dog, Kaiser.
Royer said she hopes students will gain "a positive view of education and an eventual interest in engaging with it."
On the second floor, students were able to participate in mock job interviews with nine administrators from across the region, including Rock Falls principal Mike Berentes and Dixon High School vice-principal Jessica Muesel.
In the lobby, representatives from five colleges and universities, in addition to the SVCC, had recruiting materials ready for distribution.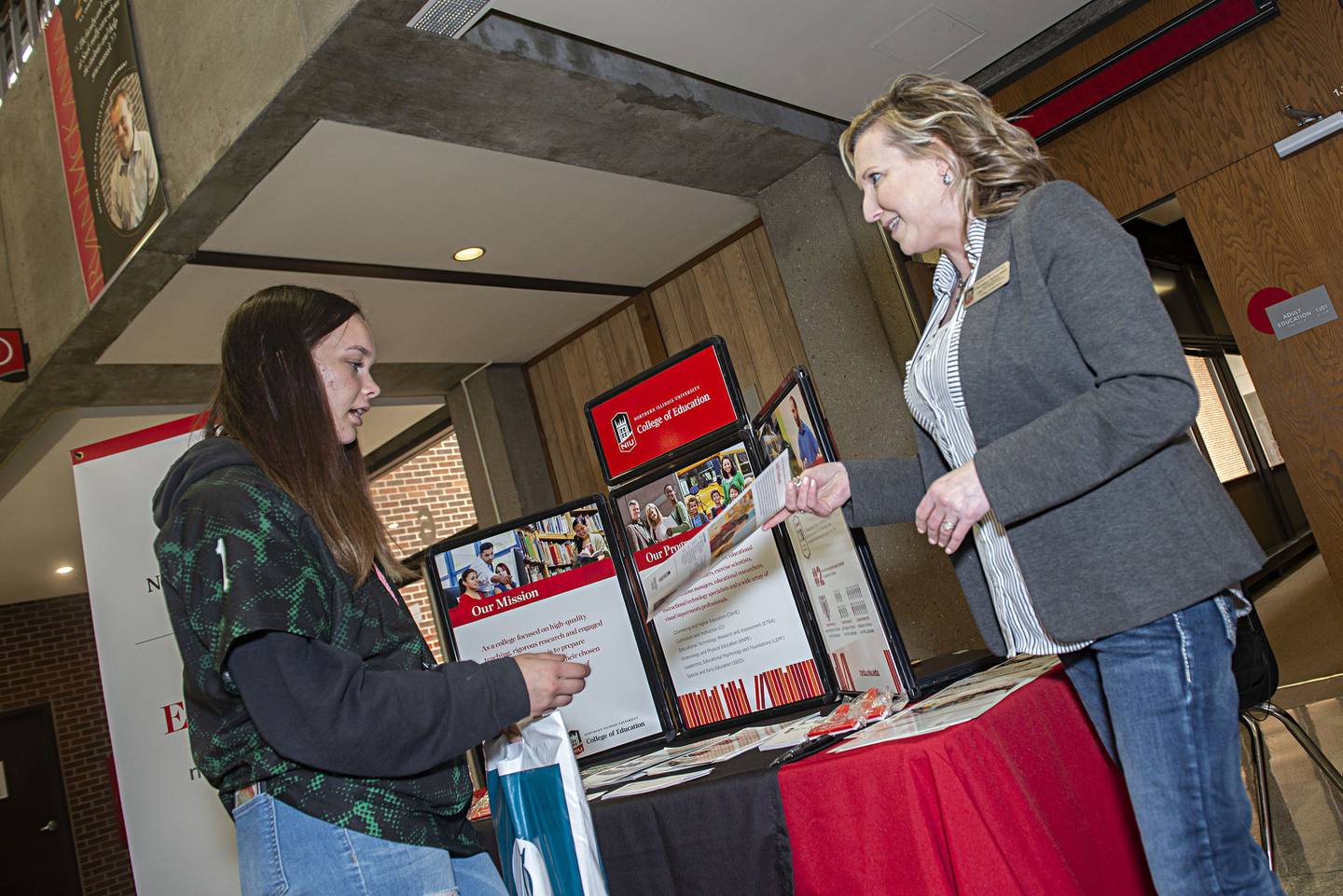 "For me, it's really the big picture: the faculty build," said Christine Schweitzer, associate director of the office of student success at Northern Illinois University. "Illinois still has 1,700 unfilled teaching positions, which is insane, and it has been that way since February."
She sees her role as a way to simplify the admissions process for teacher candidates heading to NIU. "Get those students in, work with community colleges, build those relationships, and make it easier to pursue that (teaching career) and get their license."
Schweitzer said not only are job prospects good, but NIU is able to offer a range of financial aid to students in the education program. One avenue, which is for people working in child care to earn an early childhood education degree, covers all attendance costs.
On Thursday, Gov. JB Pritzker signed a package of bills intended to address the teacher shortage, most of which aimed to ease licensing restrictions.
The other prong, however, is to channel high school graduates into college programs. Education Pathways and the symposium itself streamline this process and provide financial assistance for students wanting to start while still in high school.
For example, SVCC offers $100 to students with Pathway endorsement.
"So impressed with Sauk Valley Community College and what ROE 47 is doing to promote and inspire students," said Ayala.
The goal, after all, is "so that we can develop our own," she said.
Golden Apple Finalists
Students who achieve the College and Career Pathway in Education endorsement are automatically placed into the final round of the application process.
by school
River Bend, Fulton: Aliya Bueno, Teegan Germann, Kara Stoecker
Morrison: Frederic Tanna
Rock falls: Breanna Morgan, Allie Royer, Hailey Vos, Ellie Wasson
Dixson: Madison Cumberland, Holly Miller
Forrestville Valley: Naya Haller
Amboy: Olivia Dinges, Ian Eller, Olivia Miller
Participating schools
River Bend, Morrison, Rock Falls, Dixon, Forrestville Valley, Amboy, Prophetstown-Lyndon-Tampico, Sterling, Ashton-Franklin Center, Regional Center for Change, Byron.