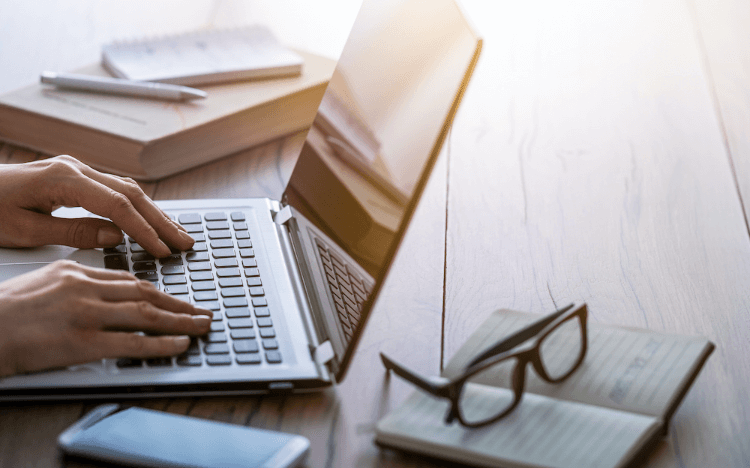 Almost half of business schools now offer micro-accreditations
47% of business schools now offer micro-certificates, up from 30% in 2018-19, according to a study by the accreditation body AACSB.
Business schools are investing in micro-degrees to provide alternative study options to traditional study programs.
These flexible, short and usually online courses do not amount to a degree, but give students the opportunity to explore a chosen subject in depth.
---
Micro-accreditations on the rise
Employers are increasingly looking to hire candidates who can handle technological disruption. Skills in demand include the ability to manage technology and innovation. Yet in the United States, 74% of hiring managers report a skills gap in their candidate pool.
Micro-accreditations are a cost effective way for business graduates to fill these gaps. The J. Mack Robinson College of Business at Georgia State University in Atlanta, for example, offers three flexible graduate certificate programs in AI, disruptive innovation, and fintech.
The Robert B. Willumstad School of Business at Adelphi University, New York, this year launched advanced graduate certificates in Business Analysis, Marketing Analysis, and Digital Marketing.
As the demand for flexible online courses increases, there is a place in the market for micro-certificates that focus on cutting-edge topics and do not require the same time and financial investment as a leading program. to a diploma.
In fact, 91% of companies surveyed by AACSB said they found these programs useful for the professional development of their employees.
---
The end of the diploma?
Despite an increase in business schools offering micro-degrees, this does not mean that the traditional business degree will soon become redundant.
67% of organizations surveyed by AACSB said they will increasingly rely on traditional business degrees when hiring in the future.
Demand for graduate management education, including MBAs and business masters, also shows no signs of slowing down.
Importantly, micro-degrees can also be 'stackable', meaning that students earn credits that count towards a future formal degree program.
Micro-accreditations are well suited to three types of learners:
– The lifelong learner, who already has a higher education diploma and wishes to obtain an autonomous micro-certificate to develop his skills
– The current student, who wishes to obtain an integrated microcredit as part of his diploma.
– And the future learner, who does not wish to engage in a full program for the moment, but can take advantage of the cumulative element in the near future.
Rather than replacing traditional degrees, for business schools, micro-degrees are another smart recruiting tool to help drive applications for their flagship MBA and Masters programs.
---
Read more :
10 online courses to try before your MBA