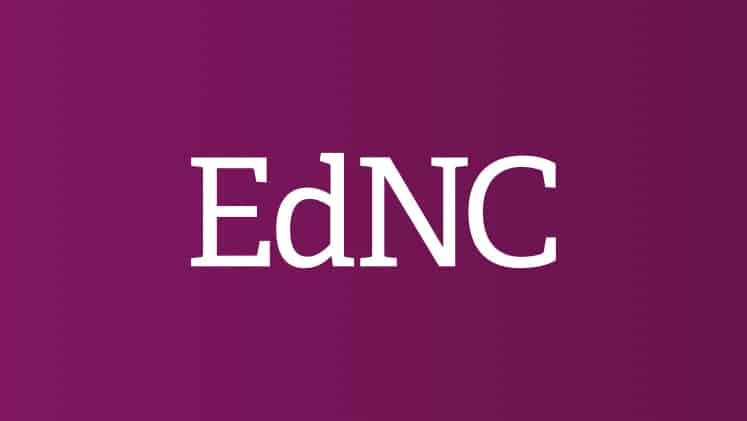 Adaptability and Grace Helped College Get Through COVID-19
The Free Federal Student Aid App (FAFSA) is a vital part of a student's college journey – and the College Foundation of North Carolina, myFutureNC and other partners are working together to promote the FAFSA through FAFSA Day on October 23. . For more information, click here. To learn more about myFutureNC's efforts around the FAFSA, click here.
I encourage you to check it out – and share! – our article on the FAFSA for more information.
Join our partners at the Hunt Institute on October 21 for an important discussion on digital literacy skills. Register for the webinar here: https://bit.ly/3iEKicE. According to the Hunt Institute: "It's one thing to have access to technology, but it's another to learn and know how to use this technology. Digital skills can give individuals a boost in the job application process – many companies hire for positions that require advanced technological knowledge. The Hunt Institute's upcoming COVID Constituency webinar examines the digital skills gap. "
NC State's Belk Center has rolled out a very interesting set of community college leaders called Trailblazers. The project aims to enhance the contributions of Asian, Black, Indigenous and Latin leaders throughout the community college system.
The first profile in its early days focused on the president of Pitt Community College, Lawrence Rouse. Rouse told the Belk Center: "As an African American, I know there were times when I felt that my story had not been heard or that I had perhaps not been listened to on my journey to become president of a community college. Thus, I always make sure that as a head of institution and as a person, my management team and I treat everyone fairly and with dignity. We cannot just put people aside. We make sure everyone feels good about themselves, where they're from and where they're headed.
The second profile focused on the president of Piemont Community College, Pamela Senegal. Senegal shared more about their journey with the Belk Center: "I didn't understand what it meant to have a career in community colleges, but the more I learned, the more I fell in love with what we do, the way we impact communities and that really aligns with who I am as a human being – who I am on so many different levels.
We'll be posting a Trailblazers profiles podcast with Audrey Jaeger from the Belk Center and reposting the profiles on EdNC.org starting next week, so stay tuned!
The North Carolina Partnership for Cybersecurity Excellence (NC-PaCE) recently received a $ 2 million grant from the National Security Agency. According to a press release, NC-PaCE "will bring together eight of North Carolina's universities and community colleges with government agencies and private sector companies to fill a growing labor shortage and establish cybersecurity as a tool. economic development for the state through education, research, services and awareness. By helping protect the state's financial and intellectual property assets from cyber threats, the coalition will help stimulate the state's economy by providing North Carolina businesses with the skilled workers, knowledge and support they need. need to grow.
In other grant news, "AB Tech Community College has received $ 1.5 million from the Appalachian Regional Commission (ARC) to equip its advanced manufacturing program to support learning of" Industry 4.0 " to prepare workers for the skills needed for paid jobs.
Johnston Community College will begin offering a supply chain management degree. According to the college, they will integrate part of their existing truck driving training program with supply chain work.
McDowell Tech is hiring a Title III Business Manager and Senior Success Coach. Thanks to President Merritt for sharing this information with us. Please feel free to share job postings with us when you think they might apply to our audience.
Local media described Piedmont Community College's efforts to offer more eight-week courses to students.
Randolph Community College and UNC-Pembroke are working together to strengthen their transfer pathways for teacher preparation.
Richmond Community College will join the second cohort of the College Innovation Network – an effort focused on strengthening the adaptation of EdTech.
Finish First, a program developed at Wake Tech, has now helped more than 30,000 students achieve degrees or diplomas, as it has been adopted statewide: "Data from the NCCCS shows that for the 50 institutions that have adopted the Finish First NC -17 academic year data tool to 2020-21 year, the number of diplomas awarded increased by 11.7%. The impact has been greater for early adopter colleges that have been using the tool for longer. Institutions in the original group of colleges that piloted the technology saw an overall increase of 16.3% in the number of degrees awarded over the same four-year period. With access to Finish First NC, community colleges across the state are well positioned to leverage their use of the tool to move North Carolina closer to the myFutureNC academic achievement goal of 2 million high school graduates. quality by 2030. "