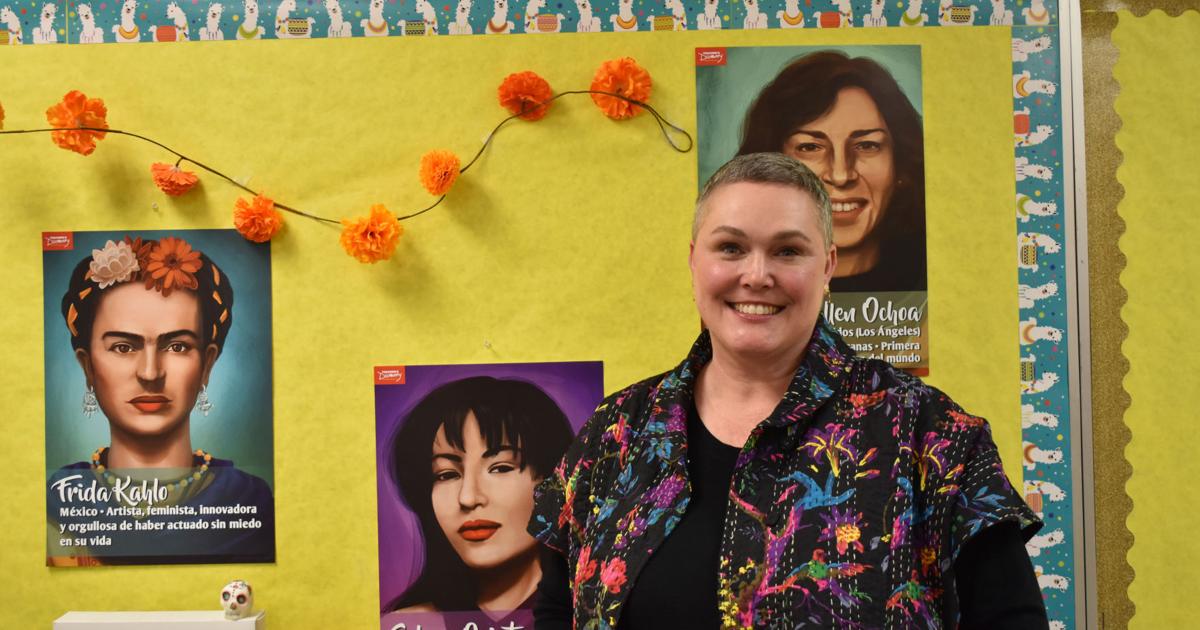 4 questions: Melissa Van Troba, Spanish teacher at Naches Valley | News
Melissa Van Troba, affectionately known simply as "Señora" among her students, taught Spanish at Naches Valley High School for five years. After earning her Bachelor of Education degree from Washington State University, Van Troba taught music and physical education at Gilbert and Shelton Elementary Schools. She also taught music at the YMCA and worked for 12 years in early intervention at the Children's Village.
Van Troba studied Spanish for four years in high school and continued to study Spanish in college. Since Spanish is not her first language, she does not consider herself fluent. However, her affinity for Spanish culture and her Portuguese heritage inspired her to learn and teach Spanish. She has worked with many Hispanic families at the Children's Village and has found it beneficial to expand her knowledge of Spanish and learn more about Hispanic cultures.
How do you feel about teaching a global language versus another subject, like math or science?
I just think the community we live in is helpful in so many ways. I think when you teach a language and the cultural part of the language, you make connections. You realize the connections between each other than before. I like to remind my students: "The world is bigger than Naches. The connection between them can be more important than just language.
What is the hardest part of teaching?
I think dealing with the social and emotional needs of teenagers over the past two years has been the most challenging. With the pandemic, the change in schooling, everyone is struggling with, more and more aware. Everything is higher.
Naches being one of the smallest schools in the Yakima Valley, would you rather teach at a small school?
I prefer to teach in a small school. It was a positive experience. I feel like this is my house. I feel like I have roots here with the students I teach and with the teachers. When I worked at the Children's Village, moving around with families made bonding difficult.
What are your greatest hopes for your students?
My greatest hope for my students is that they are with me in an environment where they feel safe, loved and respected. I hope they believe and trust each other and are capable of more than they think.
Abi Longbottom is a junior at Naches Valley High school.